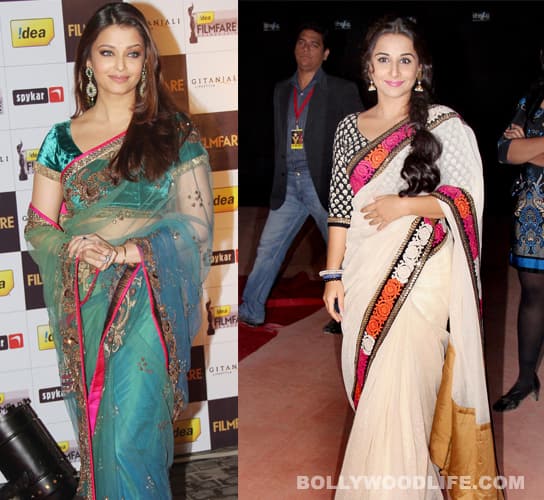 We think the period romance would have been superficial and pretentious, just like the public image of the former beauty queen herself
At the recent week-long screening of films he has produced and directed Vidhu Vinod Chopra revealed to a room full of the media that the first face that popped into his head when he read the script of Parineeta was Aishwarya Rai Bachchan's. But Pradeep Sarkar, the ad filmmaker who was turning feature director with the project, was stuck like a broken record insisting that he would only cast the then far-less-curvy Vidya Balan in the title role. So Chopra was left with no choice but to meet the Sarkar's demand for the perfect actor as Lolita. Everyone knows what happened next; but what may not be too well known is that the experienced filmmaker made the aspiring actor go through 60 look tests before he was convinced that she could have two men falling for her.
With a gorgeous face like Ash's it wouldn't be tough for anyone to believe in her as Lolita, the girl who had two handsome men vying for her affections. But the beauty queen's limited acting skills wouldn't bring out the softness, the sensuality and the sentiments of the character, like Vidya did. The natural beauty is an exemplar of beauty of the bygone era, when women wooed with their eyes and expressions and not skin show and size zero figures. So we think the Balan babe was the perfect choice for the love drama set in the '60s.