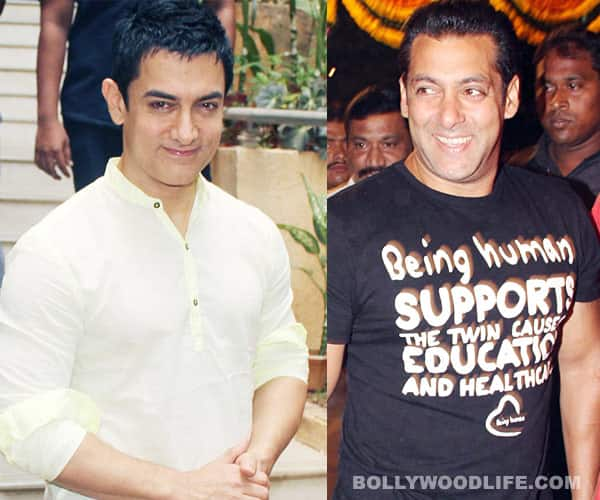 Salman Khan feels that the Talaash actor is trying too hard to get him married
Salman Khan's Ek Tha Tiger is one of the most awaited films of the year, and from what we have seen so far, it will be his biggest hit yet. The major highlight of the spy thriller is his chemistry with the leading lady, Katrina Kaif. The Mashallah song that was released yesterday is testimony to the fact that Salman and Katrina seem to be made for each other. Ever since we heard of their personal relationship being more than just 'good friends', there has been speculation about them tying the knot. Unfortunately, they fell apart and moved on with their respective lives. Though Sallu doesn't seem to be in the mood to marry just yet, everybody in the industry wants him to do so.
So we laughed out loud when an enthusiastic fan of the Dabangg Khan commented, "ALL SALLU fans.. this films DESERVES to bee seen in the theatres atleastttt 5 times by each of sallu fans!! maybe THEN Kat will marry sallu." All this pressure doesn't seem to be going down well with Salman. In a recent media interaction he said, "Aamir is desperately after me getting married. In fact, everyone is after my marriage. Once I get married ek ththen people will come asking, 'Shaadi karne ke baad kaisa lag raha hai?'." We understand that it is none of our business to advise the Dhinakchika dude about how to lead his life, but as his well-wishers, wethinks he should get married, if only to silence his good friend Aamir and so many others who want him to settle down…us too, of course!
ALSO READ: How petty can the Shahrukh Khan-Salman Khan rivalry get?