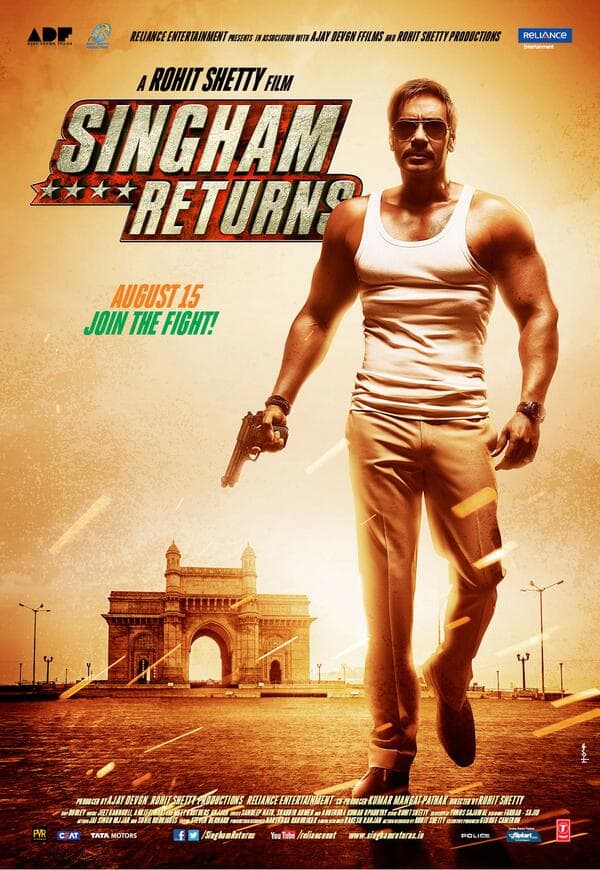 What will Bajirao Singham be fighting this Independence Day? Read on to find out…
Ajay Devgn in all set to come this Independence day as Bajirao Singham. From what the trailers suggest, he will battle the calamitous issue of black money in Singham Returns. This Independence day when he returns as the new DCP of the Mumbai Police Force, Bollywood superstar AjayDevgn aka Bajirao Singham who fought against the injustice and corruption in the blockbuster filmmaker, Rohit Shetty's Singham, will be seen battling the widespread issue of black money in the sequel titled Sigham Returns.
Bajirao Singham will use his own inimitable style to take on villainous forces and fight against few political parties to eradicate the black money evil from the country. A source close to the team said, "Earlier Singham fought against the corruption in the country and this time with Singham Returns, the issue is on Black Money. The issue is very current and the audiences will be able to connect more with it."
Movie lovers and cinema experts have marked the 2011 Singham as one of the most famous cult movies of recent times, thanks to the dynamic and heroic portrayal of the brave police force, Bajirao Singham.
The hit making duo Ajay and Rohit will be bringing yet another cinematic tour de force in the form of the much awaited Singham Returns releasing on 15th August, Independence Day. And trust the creative forces behind the project to give audiences a bigger, meaner and larger than life story as the core topic of the film this time is the much discussed issue of black money.
Well, get set to see Ajay Devgn aka Singham roar on the silver screen this 15th August.