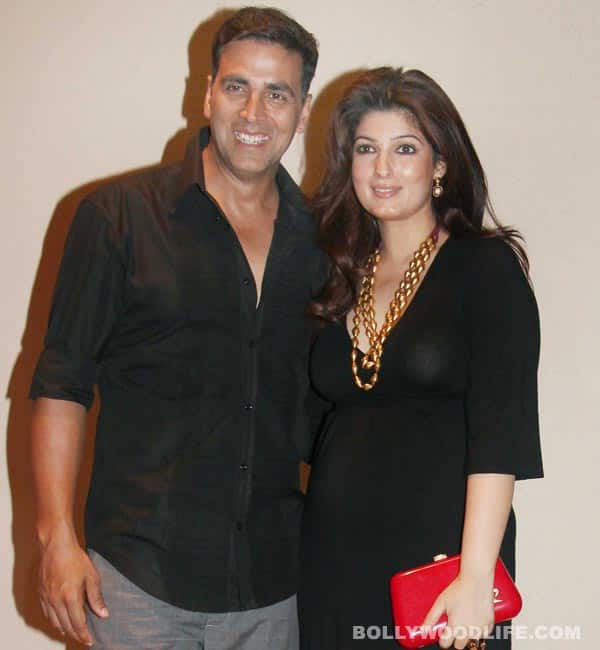 The second-time parents have come up with a unique name for their darling new baby…and it includes grandpa Rajesh Khanna too!
Just about a week ago Akshay Kumar and Twinkle Kumar had their second child – a baby girl. And the OMG! Oh My God actor/producer has been excitedly divulging nuggets of information about the new bundle of joy in his life – she looks like Twinkle and Dimple Kapadia and their first born Aarav is quite excited to play big brother – over the social networking site.
While superstar Akshay is yet to officially announce his baby's name, our favourite feathered friend revealed that the couple has decided on it. How unlike some stars whom we shall not mention! These two gorgeous people are so chilled out about family details…So the youngest Bhatia (Akshay Kumar's real name is Rajiv Bhatia, remember?) will be called Nitara Khanna-Bhatia. Yes, Twinkle and Akki's baby will bear her dad and granddad Rajesh Khanna's last names. By the way, 'Nitara' is a Sanskrit word that means 'having deep roots'.
Our FFF says it was proud papa's idea to attach his father-in-law's surname to his baby girl's moniker and his wife Twinkle instantly agreed with her hubby's suggestion. Isn't it very sweet on Akshay's part to do this? We definitely think so!