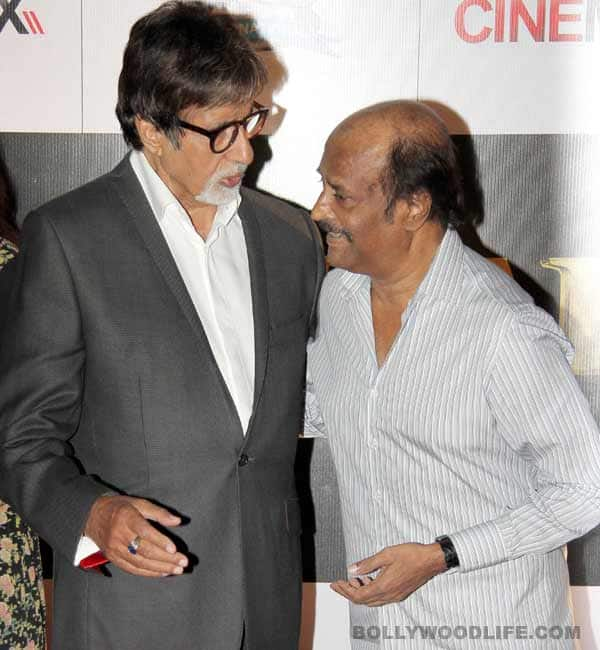 Yes, you read that right, Big B is indeed a part of Rajini's much-awaited film. Keep reading to find out how
Not so long time ago, there were reports about how Rajinikanth's Kochadaiiyaan's release date was postponed to avoid clash with Amitabh Bachchan's Bhoothnath Returns. The filmmakers maintained that it was for post-production work that Kochadaiiyaan was delayed further. Anyways, now we hear that there is actually a connection between Amitabh and Rajinikanth's Kochadaiiyaan. How, you ask? Well, we hear that Big B has lent his voice to the Hindi version of the upcoming film Kochadiiyaan. Amitabh took to Twitter to inform everyone about this.
Big B tweeted, "Voice over for Rajni film .. for the Hindi version .. some quick commentary for TeachAids, a Hiv Aids campaign .. working is rest !"
Well now, that's certainly a double treat, isn't it? With Amitabh Bachchan's deep baritone attached to Rajinikanth's Kochadaiiyaan, we have all the more reason to be excited for the film that hits the theatres on May 9. Kochadaiiyaan also stars the leggy lass of B-town, Deepika Padukone.