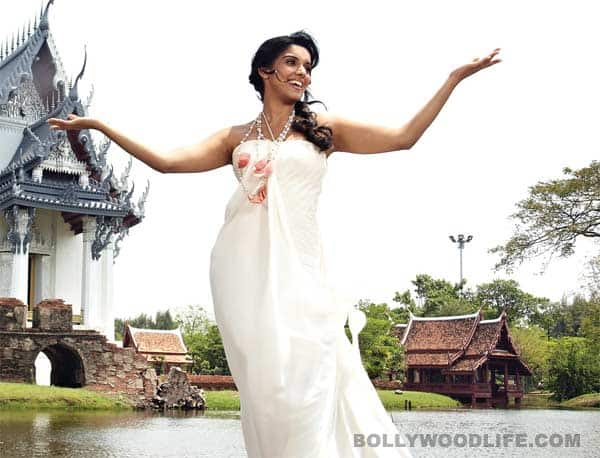 The dusky beauty is making the most of back-to-back box office success – Housefull 2 and Bol Bachchan
Asin Thottumkal has taken a few days off from the shooting schedule of Khiladi 786, her second film with action star Akshay Kumar. No, she isn't unwell – the reason she gave for not showing up for the Bol Bachchan premiere – but soaking up the sun on a foreign shore. The South Indian beauty thinks she deserves a break after being part of back-to-back blockbusters – Housefull 2 and Bol Bachchan.
But are you wondering whether or not she was in the movie? Remember she played one of the pretty young ladies in both the male-centric comedy capers?
Anyway, Asin and a bunch of her non-filmi close friends and cousins are wandering around in the crowded bylanes and sunning their hot-bods on the pristine beaches of Thailand. We don't know if our star is splurging her hard earned moolah on inexpensive clothes, handbags and shoes in the shopper's paradise or exploring the touristy sites of the South East Asian country. For all you know, Asin may be getting a rejuvenating and relaxing massage to recover from all the hard work she puts in to her movies!
For now, we can only let our imagination run amok, but one thing's certain: the Bol Bachchan babe likes to have fun, on and off screen.