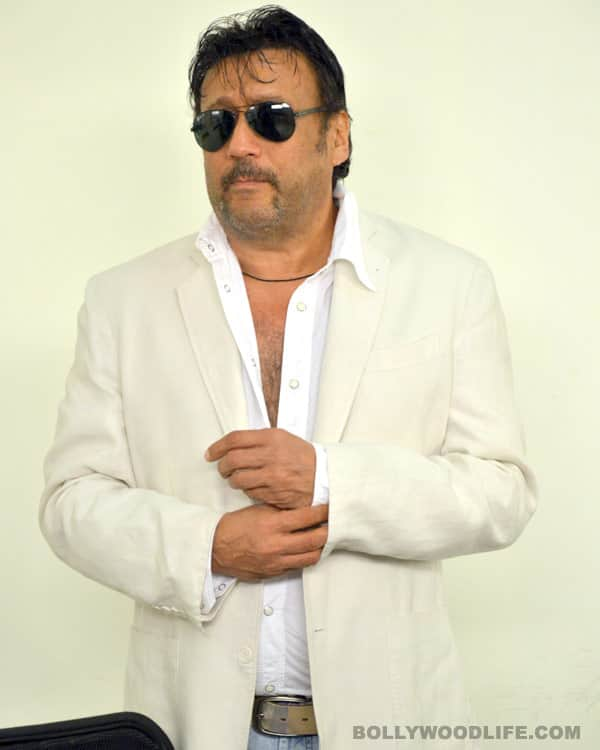 The actor doled out some cool fashion tips which wethinks every guy should pay some serious heed to
BollywoodLife's second birthday and Jackie Shroff's 30 years in B-town – we had all the reasons to go ballistic with all that celebration. The actor came to our office in a cream blazer, white shirt and light blue denims. Not parting ways with his sexy black sunglasses for even a brief moment, he made some interesting style confessions. "I'm still the same guy from my chawl days wearing the same boot cut jeans and shirt. Only the labels have changed," he said.
On being asked what was the one style mantra that every man should follow, he gave us quite a list in which most of the points made absolute sense. A consummate entertainer, he started with emphasising the importance of wearing clean socks. Jaggu dada said in his own mocking tone, "What's the point of wearing a Gucci and flaunting a Rolex watch, if your socks stink like hell." The Aurangzeb actor requested all the dudes out there to concentrate a bit on grooming. "Women take so much effort to do their nails and look good; the least we can do is clean ourselves up a bit."
Jackie's style dos for guys:
Wear clean socks
Get rid of all that ghastly black dirt under your nails
Don't repeat you underpants and wear it inside out the next day out of laziness
Carry a deodorant
Stay clean and look pleasant.