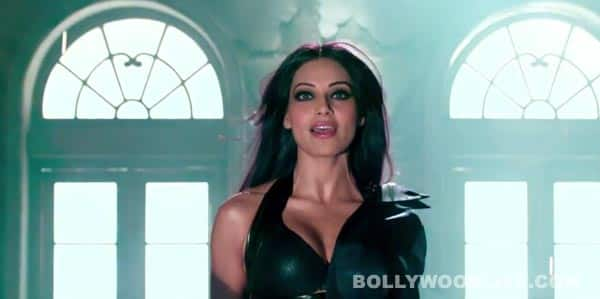 The self-confessed phattu of B-town will be seen in an upcoming episode of this spooky show on Zee TV. Can anything be more ironic?
Bipasha Basu confessed a while ago that she is extremely afraid of horror movies and scared of the mere idea of ghosts and spirits. Eh? Then what is she doing on Fear Files, or for that matter in Raaz 3 and Aatma?
"The video diary that I shot for Fear Files talks about a supernatural incident that was experienced by Anahita (Shroff)," the Bong beauty reveals in an interview while talking about her fashion stylist-friend. "Every day was a struggle for her. She was emotionally drained, exhausted and disturbed. Reliving this for Fear Files, memories of those days came flooding to my mind and still manage to send a chill down my spine." Ah! And we can totally understand that. 'Coz had it been Bips' own experience, she would never have mustered up the courage to revisit those memories. Aren't we right, Basu babe?
But this isn't just a case of sharing a friend's experience. Bipasha also plans to promote her movie Raaz 3 while on it. "Television viewers and my fans will soon see me in the Sunday's episode of Fear Files. I will promote my latest horror flick, Raaz 3. When we heard about the soaring TRP's of Fear Files, we thought it will be the perfect platform to promote my new movie which also belongs to the same genre," she says.
Hmmm, we've heard about mixing work with pleasure, but what is this idea of mixing work with fear? Your new formula for success, Bipasha? Guess we'll only know once it works. Wink, wink.