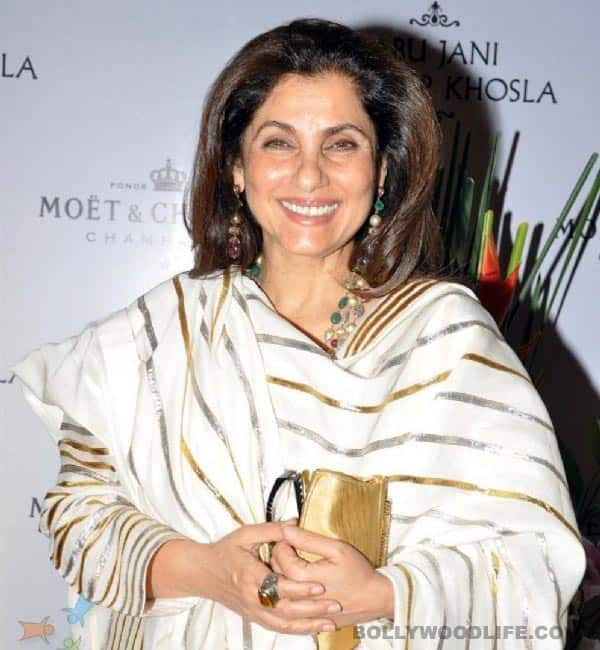 Here's some goss about the actor's upcoming film
Dimple Kapadia has aged some more. Onscreen, ofcourse! The 56-year-old actor will be playing the role of a 67-year-old, divorced, grumpy woman Sudha Mishra in her upcoming film What the Fish!. The film directed by Warning director Gurmmeet Singh casts Dimple, Manjot Singh, Anand Tiwari, Manu Rishi and others. So, what's the film all about? Read on!
Sudha (Dimple), an old divorcee plays the mother to a confused and angry young man who has given up a career in television direction and her divorced husband is a playboy in L.A. Sudha returns to her home in New Delhi. While she was away, Sumit, her niece's fiancé was given the responsibility to take care of the house and was clearly instructed to feed the fish & water the plants. His marriage was hinging on this. On her return, she thinks that everything is in order. But, as she reaches the bedroom door, a woman rushes past her.
Apparently, Sumit, whom she'd trusted her house with, had broken all rules. He had handed over the house to an eloping couple, who then handed it over to a miscreant property broker. The house is then taken over by a Haryanvi Jaat who is a cross dressing Kathak Dancer, followed by a tribal family from Mizoram. Phew!
The film then unravels a series of events that have occurred when Sudha was away. What the fish! Well, it sounds interesting, hai na?