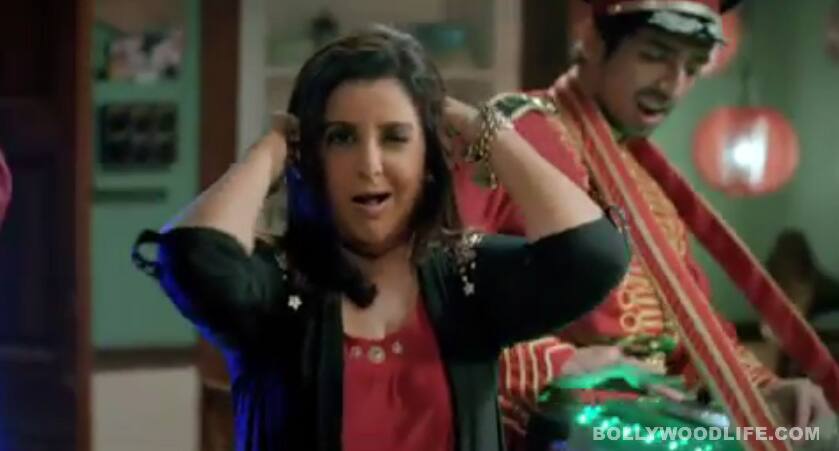 The choreographer-turned-filmmaker will teach you how to groove to her unique signature dance moves every time you see a player hitting a four, a six or getting out!
Last night was thoroughly entertaining – courtesy Farah Khan! The Happy New Year director has donned the hat of a tough dance master for the upcoming Indian Premiere League aka IPL 6. And Farah looked excited about her new role in what can be called the biggest and the most glamorous cricketainment on the planet!
The choreographer-turned-director has come up with some signature dance moves for this IPL. Sirf dekhneka nahi, dance-neka! roars the tagline of these incredibly entertaining commercials where Farah enters any home, office or kitty party absolutely unannounced. She then teaches the ardent cricket fans and the IPL aficionados how to shake a leg every time they see their favourite cricketers hitting a four or a six. Farah has invented a crazy dance step even for a wicket.
We wonder now if even our official umpires will use Farah's signature moves as they stand in the middle and give their verdict on the cricketing shots. Let's wait and watch! Till then, you take a look at this video where Farah gives you a lesson or two on her exclusive IPL moves.