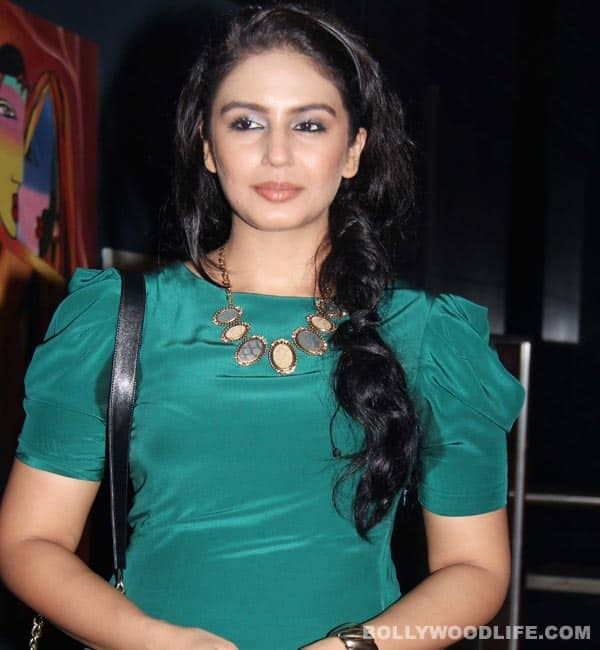 We caught up with the gorgeous babe at the premiere of Gangs of Wasseypur II, and she told us how much her life has changed after doing this Anurag Kashyap movie
Huma Qureshi is over the moon these days. Wherever she goes the cameras follow her and the 26-year-old babe is absolutely enjoying the attention she's been getting. "It's exciting to be known. Fame is blissful. It certainly doesn't bother me. People come to me when I go to malls for shopping. They ask for autographs and request me to pose with them for a picture or two," says Huma.
Dressed in a green sheath outfit with puffy sleeves, Huma was excited about the release of the second part of her much acclaimed film. "I hope people like Gangs of Wasseypur II as well. I am flattered with the kind of response we got for the first part. I am privileged to be a part of the project that is so well crafted. I just can't thank Anurag (Kashyap) enough for having faith in me as an actor," she added while untangling her curls.
Actors do sense if a project they are working on is going to be a success or not while preparing for their roles. Was Huma prepared for the success of this magnitude? "Honestly speaking, I was not. Arey hum toh aise he maze kar kar ke yeh film bana rahe they (we were just having fun while shooting this film), though Anurag had tremendous confidence in the film. But when I look back now, I tell myself 'oh my god I am a part of such a wonderful project'. I could not have asked for more."
Unlike her private persona Huma's character in GOW is very rustic and playful. How did she internalise the character before she started shooting for it? "I am a fun individual. So the playful shade of me has been captured really well in the film. But as far as my character is concerned I took some time to understand Mohsina (her name in GOW) in totality. Mohsina resembles me a lot but she's not me!" replies Huma.
Now after a pretty unconventional Bollywood debut with an unconventional role, how does Huma see her journey ahead? "There are a couple film offers but it would not be appropriate to discuss them before everything is finalised. Also, I am waiting for more endorsements. Hopefully I will grab many films in the days to come and many more endorsement deals too," she signed off with a throaty giggle.