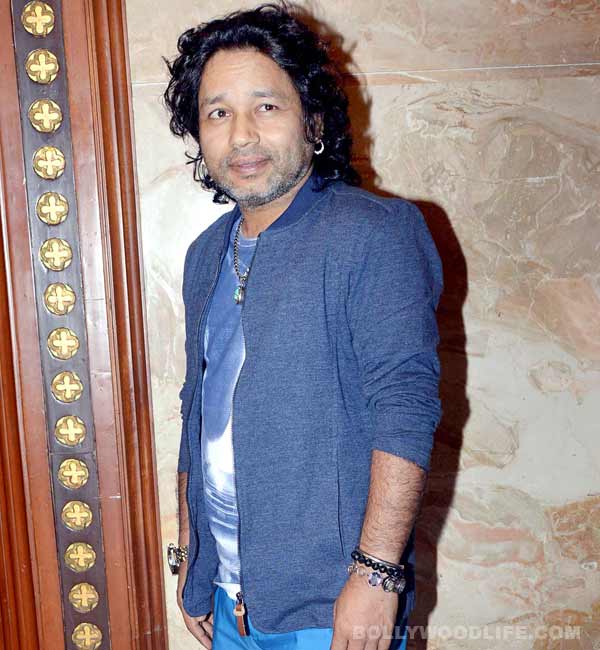 After Sonu Nigam and Shankar-Ehsaan-Loy, the Allah ke bande singer has also given his views on the ongoing controversy
Kailash Kher has shown his support for the new copyright law that governs royalty issues in the Indian music industry. He is also against the music companies who deny the musicians their rightful due. If we remember it was first Sonu Nigam and Sunidhi Chauhan who started the fight, and they were very soon joined by Shankar-Ehsaan-Loy. Even actors like Abhay Deol also showed their angst over the issue.
A little birdie informs us that Kailash has already quit some projects and has been replaced by other singers in some other but he is persistent on fighting against the said law. Our khabroos inform us that the singer-turned-composer is no longer a part of Hansal Mehta's Citylights and Dr Chandra Prakash Dwivedi's next film. Talking to a leading daily about Dr Dwivedi's film Kailash says, "I don't want to do anything illegal, so I asked them to make amends in my contract as per the new copyright law. I know that Dr Chandra Prakash was excited about working with me, but I think his producer was not ready to follow the new law that gives us royalty and performance rights. During these times of transition, you gain some and you lose some. The problem with people is that they don't want to understand a given law, rather they prefer to steer clear of it."
Has Kailash Kher parted ways with his Kailasa bandmates Naresh and Paresh Kamath?
Our khabroo also informed that Jeet Ganguly has been roped in to compose music for Citylights. Kailash, who is working on the music of Desi Kattey, also mentioned that he was very happy with Zee for reviving its music label and agreeing to make music as per the new copyright law. He says, "I will compose film music only on my terms. Besides, the film is being produced by a friend, so there shouldn't be any problems. For instance, Zee is reviving its music label and it has apparently agreed to deal with us as per the new copyright law. Now this is an encouraging development."
Now we hope that we don't miss out listening to the singer-composer just like we are missing out on listening to Sonu Nigam, who went ahead and decided to quit from all forms of music. Hai na peeps?