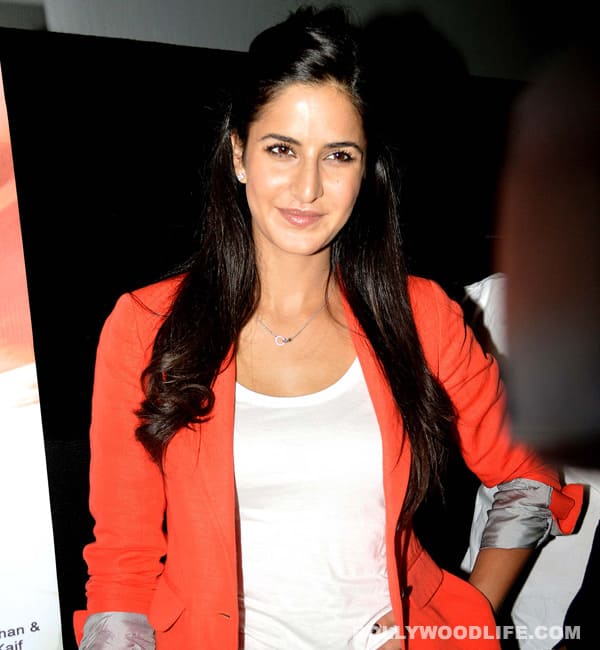 Kat finally speaks about marriage plans and why was she annoyed with the paparazzi over her leaked bikini pics! Read on…
Katrina Kaif prefers to choose her words wisely and so she took forever before finally speaking up about her leaked bikini images. In fact, the Dhoom 3 babe remained tightlipped even when competitors like Kareena Kapoor Khan and Deepika Padukone gave their opinion about Kat's images. But we guess, Kat has finally decided to retaliate!
In a recent interview, Kat finally revealed what irked her about her leaked bikini pics. She diplomatically said, "Everyone has an opinion on this topic, on the right to privacy as an actor. I've thought about it a lot when the pictures were leaked. Everyone's opinion is valid. If you're an actor, your life is open to the public and if you have problem with that, then this is the wrong profession. I understand that theory."
Kat added, "My point of view is that if I'm in an unguarded, private moment, is this really required? As an actor, I am prepared for an interview, for press conference, to meet the media on the red carpet or at a movie set. I just wish, well, in an ideal world, that I was left alone in my downtime. That was my private space. Having said that, this was my request. You may not agree as paparazzi, but I put on my opinion." Fair point well made!
The lovely lady also spilled the beans on her marriage plans. She said, "You can try to plan your career, but not marriage. That involves two people. I could be planning here, but what's going on in the other person's head? He could be planning to go to Ireland, or take that space trip in two years to the moon! My thoughts on marriage have changed drastically. Relationships for me change with experiences. I do know that I will only get married if I love that person insanely and can't live without him and if I get that back from him."
Well, Katrina certainly has a point about respecting her private space, no? We're also wondering why Kat's opinion about marriage has changed drastically… But of course, if we want more goss out of Kat's bag, we'll have to wait!