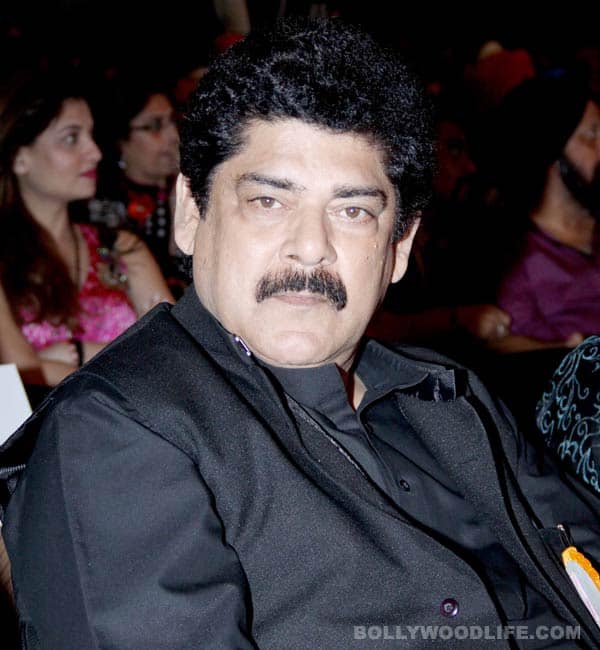 Known for his unforgettable mythological character Karna in the original Mahabharata, actor Pankaj Dheer now wears the hat of a director for a well-guarded project backed by Essel Vision. Read on to know what this movie is all about
We spotted actor Pankaj Dheer recently on the sets of his forthcoming movie My Father Godfather. In this one of its kind project, Dhir will portray a unique story the plot of which he doesn't want to reveal as yet. Tellyland's popular celebrities Sharad Malhotra and Kritika Sengar will be seen playing the lead roles in this ambitious project. What will set this movie apart from the regular mill of the stuff is the fact that it will be released in india.com digital space. Now we know that web space is a huge platform through which mega budget Bollywood movies are introduced to the audience. The trailers of all commercial films are promptly launched in the internet space. But in what can be called a unique market strategy Pankaj Dheer will be releasing his project in the digital space.
"I am selling a dream. It's a feel good factor movie. The treatment is very real. I am trying to show the underbelly but in very real manner with lots of fun. I am very close to this subject because I have written it myself. This is a fun film, a total dhamaal film," said Dheer about My Father Godfather, without revealing much about the plot.
For someone who has dabbled in the movies as well as on television, how does it feel to be behind the camera, directing people on the sets? "Oh I have been a writer for quite some time. I have written many scripts but my busy schedule did not allow me to on the other side of camera but now I have come all guns blazing," added Dhir.
Take a look at the mahurat shot of this project and watch this space for more updates on this unique venture!