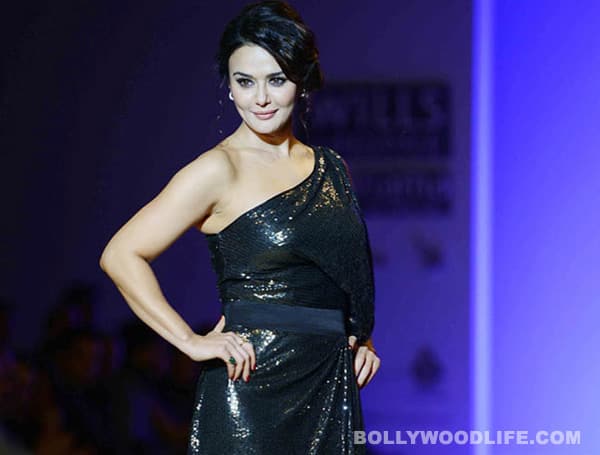 If you search for this dimpled lady online, you will get a page full of 'tings'. And that makes us wonder what is PZ's obsession with this musical word…
Ever read Preity Zinta's tweets? If you have, you will know that there's a place reserved for the famous 'ting' in it. "Nothing is more relaxing & invigorating than a good old champi ! Am lovin it 🙂 Ting", "Love u all 🙂 ting !", "I'm off to the gym now 🙂 Ting !", "Delhi fashion week here I come 🙂 Ting !" and the ting goes on.
But what the eff is a 'ting' and from where did Preity pick it up? Well, we have the etymology right here. Its origin can be traced back to the times when PZ was shooting for Kal Ho Naa Ho and Shahrukh Khan used the aforementioned 'ting' again and again during comic scenes. Remember? Guess PZ developed a special liking for this musical word just then.
And her obsession might be because of the happy feeling surrounding the word. Our babe who loves to grin and flaunt her dimple must have formed an instant connection with the word because it describes her state of mind so well. Okay, we get it.
But should Preity use it with her oh-so-many tweets? Frankly, every time we read it, our mind rings and we can't help but groan at thought of the next 'ting' in the making. Why, someone – who apparently got fed up with the tings – even said that one day Preity might even say 'R.I.P Ting!'. Sigh.
So while the 'tings' do have an effect when used in moderation, wethinks bombarding people with so many 'tings' on your Twitter page is a bad idea. Do you agree, readers?