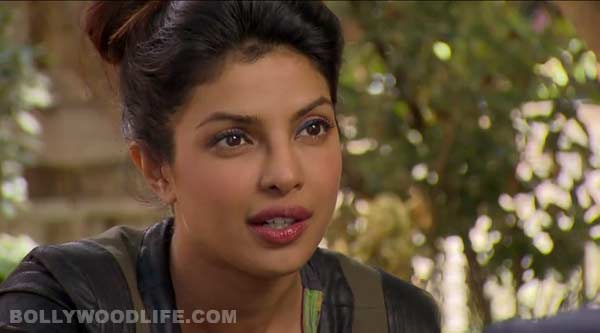 After making it big in Bollywood PC is now all set to be America's new sweetheart. But the babe is afraid of one thing that could happen to her. Find out what Priyanka's biggest fear is…
Priyanka Chopra is perhaps the most famous Indian woman on the planet. Such is the magnitude of her popularity that the 31-year-old beauty can't walk down the road in many parts of the world without a security cordon around her.And now, after her international music debut with popular tracks like In My City and Exotic, in which PeeCee collaborated with global music sensations will.i.am and Pitbull, the Indian seductress is all set to take America by storm. Will she be able to grab the crown of America's new sweetheart?
PeeCee has her own set of apprehensions as she gears up to break in to the music industry in the US as India's most sizzling import. "I'm trying not to be American, I'm trying not to be Indian – I don't know what that is. But I'm an artiste, an actor, and I'm a musician. What worries me, and what I'm really afraid of is, it's scary to go into a completely new culture and see if what you are all about will be accepted or not," said Priyanka in a recent interview on ABC's Nightline.
We thinks Piggy Chops need not worry too much. After all, she is blessed with the right mix of curves, curiosity and confidence that match well with her seductively husky voice. We are confident that she will rock the US of A with that fine blend of qualities, especially when 'sexy' plays a starring role. Do you agree with us, PeeCee fans?