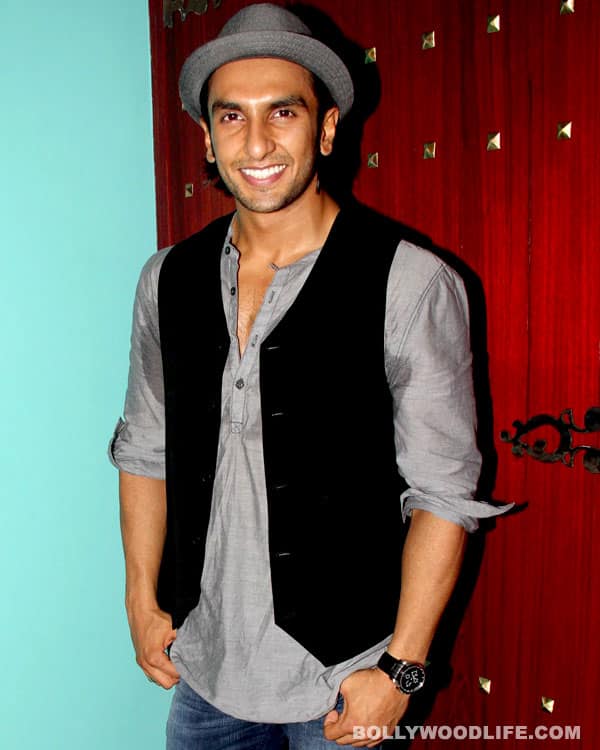 The Lootera actor finally separates the wheat from the chaff
One day it's reported that the charming hero of Band Baaja Baaraat is cosying up with the curvaceous Sonakshi Sinha in the hilly terrains of Kashmir, and some days later he is photographed hanging around with the svelte Anushka Sharma at the movies and in cafés. So don't blame us if we still haven't figured out what Ranveer's real status quo with the pretty young ladies is. 'Coz we felt the young actor wasn't willing to unravel the mystery fogging up his personal relationships so far.
But all those wanting to know Ranveer's real relationship status, we have good news! In an interview to a leading film magazine the Lootera lad finally opens about his friendship with the two leading ladies. "Anushka is someone I'm really close to. I have a close circle of friends in the industry and Anushka is one of them," said he and elaborated, "She has been by my side right from the beginning, through all my ups and downs. She knows me inside out. She's someone I can really trust. She is also a busy person, in fact busier than me. So whenever we get the time, we hang out, watch movies and eat out. I see to it that we stay in touch. She is a close friend and will always be."
Meanwhile, when he was asked about his rumoured affair with his voluptuous Lootera co-star Ranveer said, "My interactions with Sonakshi are professional. We have never met socially. We don't really chat much on the set. We interact when we shoot together. That's it."
That means Ranveer's connection with Anushka is personal, whereas with Sona he shares business ties. Really, Ranveer? Or are these a jealous girlfriend's words forced down his throat and revealed to us fans?
Keeping our cynical minds on the side, it's finally crystal clear that the Band Baaja Baaraat hottie is single! Now the question is, is Ranveer ready to mingle?