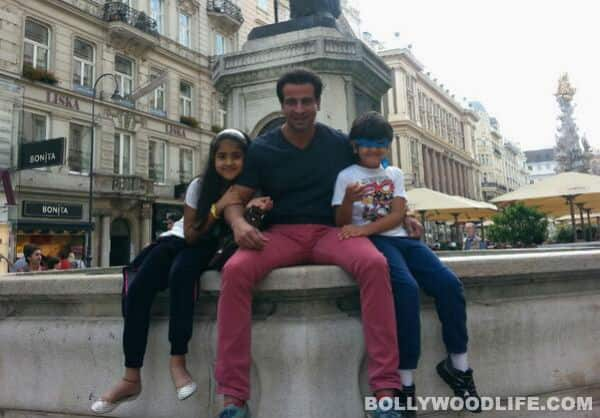 The last day of the year and people are busy planning their parties and get-togethers with friends, but some like to keep it a family affair
Ronit Roy who is currently seen in Sony Entertainment Television's Adaalat has made a special promise to his kids this New Year's.
According to a birdie from Tellyland, the actor has planned a special outing for his little kids and wife. Ronit has planned a vacation to Disneyland in Hong Kong. The actor has always been known to give his family importance over everything else. So this year he chose to bring in the new year with them instead of going for parties. What a family man!
When we got in touch with Ronit, he confirmed the news and said he is really looking forward to spend some quality time with his family. Awww… now isn't that just cute!