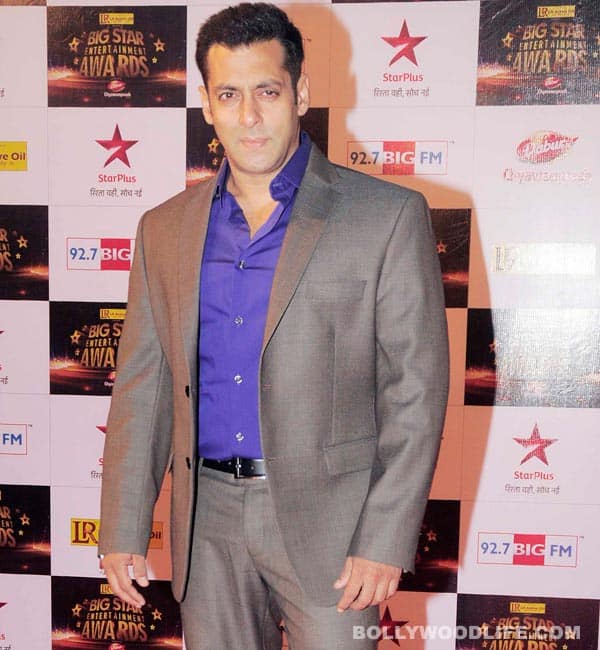 Those who have watched all of bhai's movies will know what we are speaking about
Over the years, Salman Khan has graduated from being a lover boy to becoming the Dabangg super successful actor. For millions of his fans, his dialogue delivery style and his onscreen aura is enough to make every film of his worth watching. Ask his ardent fans and they'll vouch for knowing all his movie dialogues by heart. We too! But did you ever wonder how they might appear to the English-speaking audience? We did, as Sallu celebrates his 47th birthday tomorrow. And this is what we got! Presenting the most unforgettable dialogues from one of Bollywood's most handsome actors of all time.
Dosti ki hain, nibhani toh padegi (Maine Pyaar Kiya)
Friendship is done, fulfillment is needed
Aur tu… yeh footpath ka lal jacket pehen ke circus ka retired bunder lag raha hai, bunder (Andaz Apna Apna)
And you…this road's red jacket wearing circus' retired monkey looking, monkey
Chedi Singh… hum tum mein itne ched karenge ki canfuge ho jaoge ke sans kahaan se lein aur paadein kahaan se (Dabangg)
Chedi Singh, I will make so many holes in your body that you will get confused thinking from where to take breath and from where to fart
Waqt tumhara kharab aaya hai aur din ham gine? (Dabangg 2)
Time is yours bad and days I count?
Ek baar jo maine commitment kardi, uske baad toh mein khud ki bhi nahi sunta (Wanted)
One time if I commitment make, after that I don't listen to even myself
Zindagi mein teen cheez kabhi underestimate nahi karna, I, me and myself (Ready)
In life, three things never underestimate, I, me and myself
Mujh par ek ehsan karna ki mujh par koi ehsan na karna (Bodyguard)
On me one favour do that on me no favour do
Jahaan se pakdunga, paanch sher gost nikaloonga (Veer)
From where I grab, five kilo meat I take out
Jab ek aurat se itna dukh uthaliya to dusri aurat se thoda sukh uthana yaar (No Entry)
When one woman from lifted grief then second woman from lift some enjoyment buddy