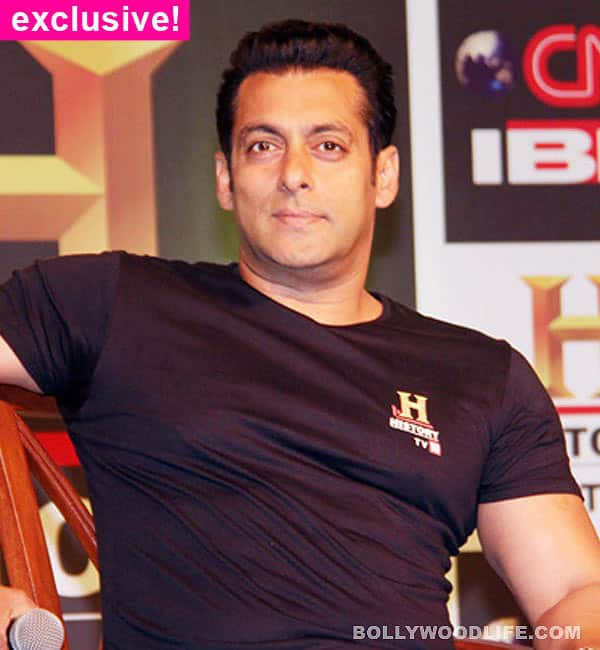 Considering the Dabangg actor's list of projects that he only intends to produce, not act in, it seems the superstar is mulling over Plan B! Wanna know what that is?
Salman Khan is super busy shooting films that he's committed to as an actor, but that certainly doesn't stop the superstar from venturing into different other (read: lucrative) directions – besides acting, that is. As we all know, Sallu is currently tied up shooting for Sohail Khan's Mental, after which he intends to start work on Sooraj Barjatya's next; later he'll kickstart Sajid Nadiadwala's Kick and there's Anees Bazmee's No Entry Mein Entry too. Uff!
You must be wondering whether Sallu actually has the time to concentrate on anything besides just wrapping up his acting projects. But you will be surprised to know that the generous actor does take time out to make sure he activates Plan B, which he'll cash in on in due course of time. The Being Human star has decided to take aspiring actors – Suraj Pancholi, Athiya Shetty (Sunil Shetty's daughter) and his bodyguard Shera's son, for instance – under his wing and fund their debut vehicles. But helping young actors might not be Sallu's sole motive, no? After all, it's business – and that's exactly what Salman's plan B is!
If our loyal feathered friend is to be believed, the handsome dude wishes to make more movies and wants to take production seriously. A close friend suggested that the Mental actor is fascinated with the epic Mahabharat and has asked a writer buddy who knows much about the popular mythological drama to come up with a script for the epic in English. We are told that Sallu is contemplating making a TV show modelled on the famous epic, aimed at the NRI audience.
Considering the fact that the 48-year-old Khan-man already has his plate full as an actor and producer, besides dealing with health issues and court cases, we wonder if Sallu's Plan B is hinting at him already making retirement plans. What else justifies Salman taking up so much production work at this stage of his career, when audiences clamour for his presence on the big and small screens? All we know is, whatever Salman bhai touches turns to gold. Need we say more?