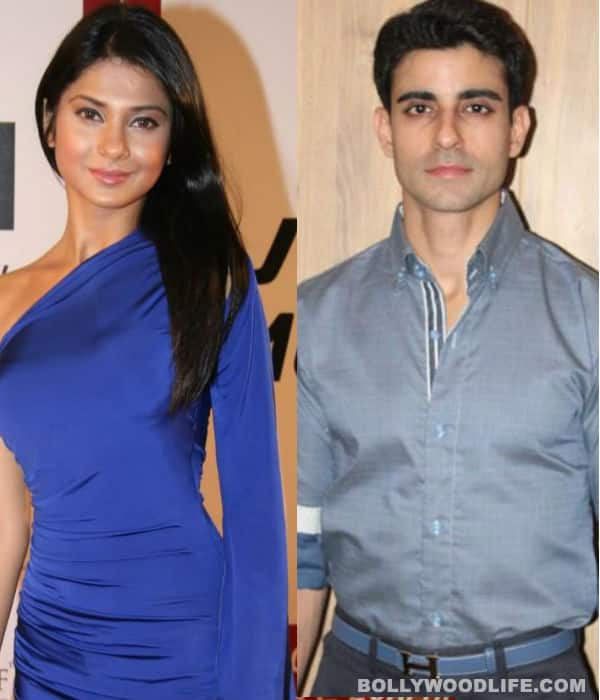 The perfectionist producer-director is back making larger than life love stories, but this time it's for TV
It's obviously a big thing for Sanjay Leela Bhansali to take a break from movies and do something else, but his debut TV show is nothing less than an extravagant and expensive movie.
It is confirmed that Gautam Rode, who is currently hosting Nach Baliye 5, and Jennifer Winget will be playing the main leads in SLB's Saraswatichandra. Wethinks it's a brilliant choice – the pairing is definitely interesting and fresh.
According to recent updates, SLB has also roped in Monica Bedi to play a grey character in the story. Monica, who is currently filming her Punjabi movie, is kicked about the big opportunity. He has also roped in model Shiny Doshi and Anirudh Singh to play the parallel leads. Shiny will be essaying Jennifer's sister and Anirudh will be Gautam's close friend Sunny.
The story has been inspired by novelist Govardhanram Tripathi's 1887 book and Govind Saraiya's 1968 movie – both by the same name. The TV show will be on similar lines, but we hope that Bhansali upgrades it to the current time period.
Well if you are curious to know the story, here it goes:
Saraswatichandra (Gautam Rode) is raised by his stepmother (Monica Bedi), who doesn't consider him as her own. In spite of being treated like an unwanted, Saraswatichandra grows up to be a compassionate, intelligent and charming man. However, when his father decides to get him married, he does not relent to the idea. Nonetheless, his father still goes ahead with his alliance to Kumud (Jennifer Winget) who hails from an affluent family. When Saraswati hears of this, he sends a letter to Kumud – we think it will be an email in this case – explaining his predicament and calling off the alliance. But Kumud replies to his letter. And in a series of mails to each other – the inevitable happens – they fall in love.
One day, Saraswati takes off to meet the love of his life. When his stepmother learns of his actions, she poisons her husband's mind forcing him to call off the wedding without informing his son. When Saraswati comes back, he gets another letter from Kumud informing him that she is marrying someone else.
Kumud, who is now married to Pramadh – an illiterate, unsophisticated, alcoholic, who frequents brothels, is in depression. But Saraswatichandra re-enters her life, this time as Navinchandra. He is employed by her in-laws. Was it fate or planned? Will they get back together or not? There are too many questions and very few answers.
Saraswatichandra will be aired on February 15 or 25 at 8 pm replacing Kaali – Ek Punar Avatar.