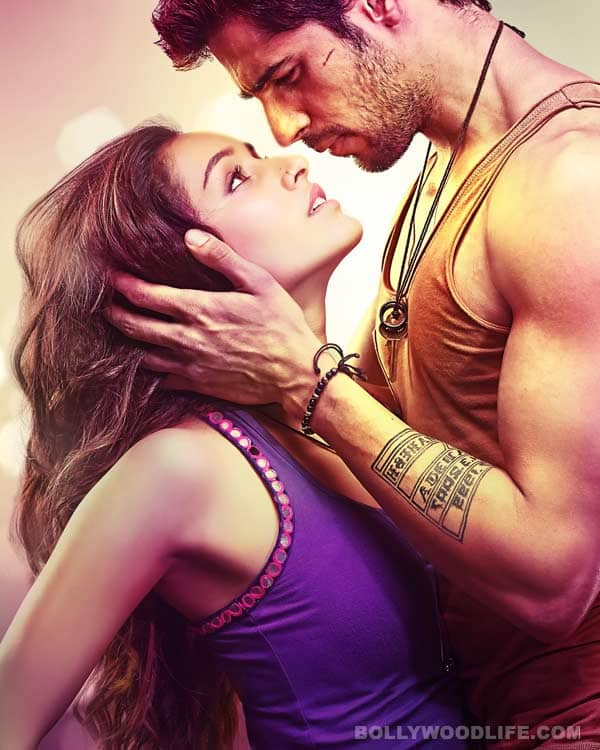 The thriller that will hit theatres this Friday will see Riteish Deshmukh in a completely new avatar
Directed by Mohit Suri Ek Villain is an upcoming romantic-thriller starring Sidharth Malhotra and Shraddha Kapoor in the lead. The film is produced by Ekta Kapoor and will hit the theaters on Friday June 27
Synopsis: Ek Villain is based on the character Guru who is quiet, tough but a ruthless boy, working for a politician, Prahlad. A dark past refuses to let Guru sleep at night until he meets a girl, Aisha. He falls in love with her, his life changes and he convinces Aisha to get married to him. Guru even quits his job and moves from Goa to Mumbai to make a new beginning with Aisha. Just when things seem perfect, she falls prey to an attack. Devastated, Guru starts hunting the miscreant and is shocked to learn of his seemingly innocuous and simple identity. Something is amiss and Guru is unable to place a finger on the precise problem. Who is the real assailant? Does Guru succeed in getting even with the assailant? And what is the motive behind her killing? The plot thickens as the astonishing mystery unveils and new realizations come to the forefront.
Characters:
Sidharth Malhotra: The Student Of The Year actor plays Shraddha Kapoor's love interest in the film. His name in the film is Guru. Despite being the main lead in the film, Sid's character will have shades of grey.
Shraddha Kapoor: The bubbly actor will play the role of Aisha in the film. Shraddha claims that the thriller is all about villains. Aisha's character is the only positive one in Ek Villain.
Riteish Deshmukh: Funny man Riteish Deshmukh will be seen in an entirely new avatar in Mohit Suri's thriller. Deshmukh's character is called Rakesh in the film and is touted to be the main villain.
Aamna Sharif: The telly actor plays Riteish's wifey in the film. Her character is called Suloochna. The pretty actor will be seen on big screen after a long time.
Prachi Desai: The telly actor turned film star Prachi Desai has already won many hearts with her sexy number in Ek Villain called Awari. She essays the role of Sidharth's sister in the film.
Controversy:
Ek Villain, an adaptation? – Though denied by director Mohit Suri, sources claim that Ek Villain is an adaptation of Korean film I Saw The Devil. Mohit has said that he is inspired by the Korean film; however it's not a complete adaptation. Since the actual plot of the film hasn't been revealed as yet, the curiosity to know the real villain has only increased amongst the audience.