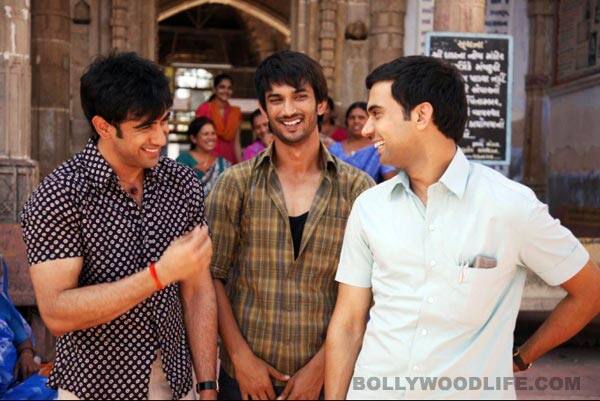 The Kai Po Che trio recently launched a new clothing line that was inspired by their film. We wonder what's so special about their onscreen style…
Raj Kumar Yadav, Amit Sadh and Sushant Singh Rajput launched the new summer-spring collection inspired by their new film, Kai Po Che. The line includes checked shirts, linen creations and funky casual T-shirts. But what's so different about the designs that it inspired a new collection by a brand? No offence, but it's not a stylish stole wrapped by Farhan Akhtar  or an amazingly classy formal vest worn by Hrithik Roshan, both in Zindagi Na Milegi Dobara. There needs to be a feature that makes outfits stand out so that they can be expanded into a collection, no?
We love the chemistry between the three friends in the film.  Sushant looks like such a promising actor and we are smitten by Raj Kumar Yadav's innocence. The clothes they have worn complement the middle-class feel of the film. A movie like this doesn't need such frivolous promotional tactics to be in the limelight.
We want Sushant entertaining us with many such delightful performances; we don't want to wear the checked shirt that he wore in the film. We liked him in the KPC. That doesn't mean we have to be particularly fascinated with his style as well!