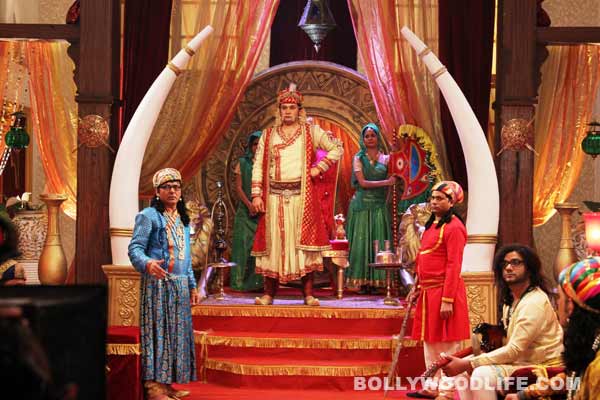 skip advertisement
The makers of Zee Cine Awards have decided to keep a special and funny nomination special episode
It's the awards season and the makers of each and every show are trying to do something unique. And to keep up with the competition, we have heard that the makers of Zee Cine awards have planned a special nomination episode this year to draw attention from the masses.
Popular category nominations of Song of the year, Best Film, Best Actor (Male) and Best Actor (Female) will be given out and viewers will be asked to vote to select the winner in this nomination special episode. The set up is that of a king's court (Deewane-e-khas). The king is a Bollywood fan and has asked his ministers to announce the nominations. Various actors and mimicry artists like Sudesh Lahiri, Roshni Chopra, Rajesh Kumar among others have come to the king to plea for their nominations. Hilarious situations will be created as King and his minister, along with Tansen, Anarkali and others come together to select and announce the nominations. It will surely be interesting to see the look alikes of Ranbir Kapoor, Priyanka Chopra, Deepika Padukone and many more pleading for nominations, hai na?
The nomination special episode will be aired on ZEE TV on February 1.