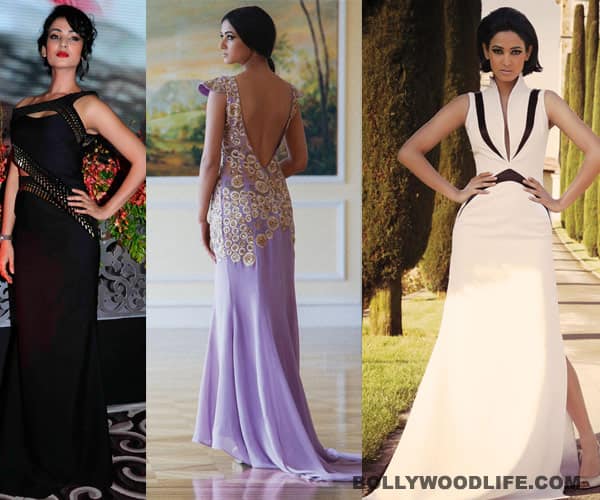 The babe is the face of the fifth edition of the fashion and art calendar from Swiss International Airlines and Narendra Kumar, and we must confess – she looks nothing less than exotic!
Posing in a stately manner, Sonal Chauhan looks very queen-like in the calendar for Swiss International Airlines. The white Narendra Kumar gown with a side slit is out and out futuristic – her look reminds us of one of those edgy Star Wars characters, as if she's all set to take trip down the mysterious corners of the space. The short hair, kohl-rimmed eyes and background of the idyllic locations of Lugano, Switzerland – it's a visual delight.
We also love her feminine lavender backless gown – it's fab and feminine, nothing like her gorgeous  'going to the outer space' kinda statement. While we loved what she wore for the photoshoot, the gown she picked for the unveiling of the calendar was far more thanda. The black thing with the detailing over the waist doesn't quite live up to the style benchmark she set with those striking outfits she wore January to December!
But we are totally rooting for royal Swiss inspired fashion….and you?