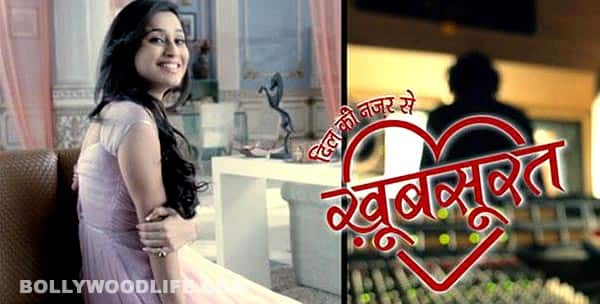 Sony TV is launching a brand new show soon and our curiosity is already killing us
The promos of Dil Ki Nazar Se Khoobsurat have been intriguing and a little over-the-top, in our opinion. Starring Soumya Seth – who was last seen in Navya and Channel V's The Serial – who plays Aaradhya, this one also stars Rohit Khurana playing the character of Madhav aka RJ Ehsaas.
The story takes off from the popular fairytale Beauty and The Beast. Obviously there will be a lot more Indian tadka to it and we believe that's exactly what will ruin things! Giving the creative heads the benefit of doubt, here's the full story:
Aaradhya has always dreamed that her prince charming will be a gorgeous looking man. She believes that her beauty deserves someone equally handsome. But fate truly has other plans…like it always does.
Madhav is a radio jockey working under the pseudonym Ehsaas, who comes across as a brooding romantic stud on radio. But in reality he is an average looking, introverted man, who cant even talk to a group of people or look at the opposite sex with any confidence. As Ehsaas he becomes a sensation overnight, with his magnetic voice and charming words; even Aaradhya falls under his spell.
Rahul is the other hero in the story. He is good looking, simple, confident, funny and the perfect guy next door. Rahul lost his parents when he was a child and was adopted by Madhav's family as their own and has been living with them since. However, it has not been an easy ride for him either. Madhav's mother hates Rahul because he overshadows her own son.
Aaradhya, who is besotted by Ehsaas' voice, believes that Rahul is Ehsaas and decides to marry him. However, due to unavoidable circumstances she ends up marrying Madhav. This was not part of Aaradhya's dream and Madhav is definitely not her prince charming, but will she see her prince within the beast? Or will we have a new fairytale in the making? Wait and watch to find out!
Read More
Comedy Circus: Arbaaz Khan to replace Sohail Khan in this funny show?
AMITA KA AMIT might get you hooked: TV review
Rishika Mihani: Love Marriage vs Arranged Marriage did not work because of the script