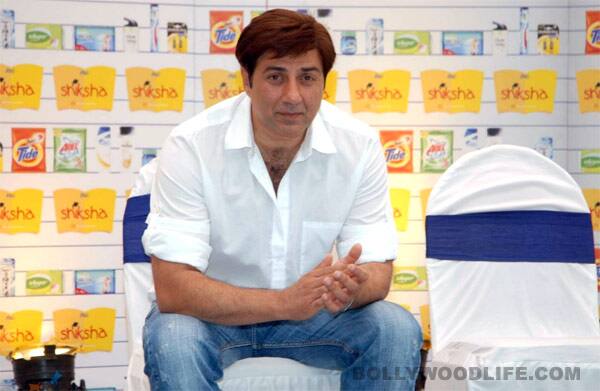 The Yamla Pagla Deewana actor has been approached to make an appearance on the new Life OK show
Bachelorette India – Mere Khayalon ki Mallika will see Mallika Sherawat's journey as she selects her partner from 30 suitors vying for her attention.
Other than Sunny Deol, no other celebrity will be coming on the show as of now, says Ajit Thakur who is the general manager of Life OK- the channel that will air the show. "We are not looking for any more celebrities. I have met Sunny Deol and he has been approached as a guest on the show. We needed a real man on the show. Other than this, no one else is required," he said.
Incidentally, Mallika Sherawat was not their first choice for the project. The makers wanted to rope in filmmakers Karan Johar and Ekta Kapoor for it.  "We thought about Karan Johar, we also thought about Ekta Kapoor. She has one of the most interesting stories. But Mallika was also right on top of our list," said Ajit.
Thakur said the idea was to zero in on a celebrity who was desirable and was willing to share his or her past with the audience. Was Mallika more than willing to do so? "Intially, she was hesitant as, at the end of it, she still belongs to a conservative India. She was concerned about whether she would really find the right guy and if the audience will accept her," said Thakur.
The 36-year-old's struggle in the film industry will be unravelled in the show gradually. "She will unravel her back story in the reality show. She is completely self-made. In Hollywood, she has done a film and a TV series. From Rohtak to Hollywood is a big thing – it will be very inspirational," he added.
Whether the actor will find her soul mate among the 30 suitors only time will tell. The Bachelorette India – Mere Khayalon Ki Mallika will go on air on October 7.