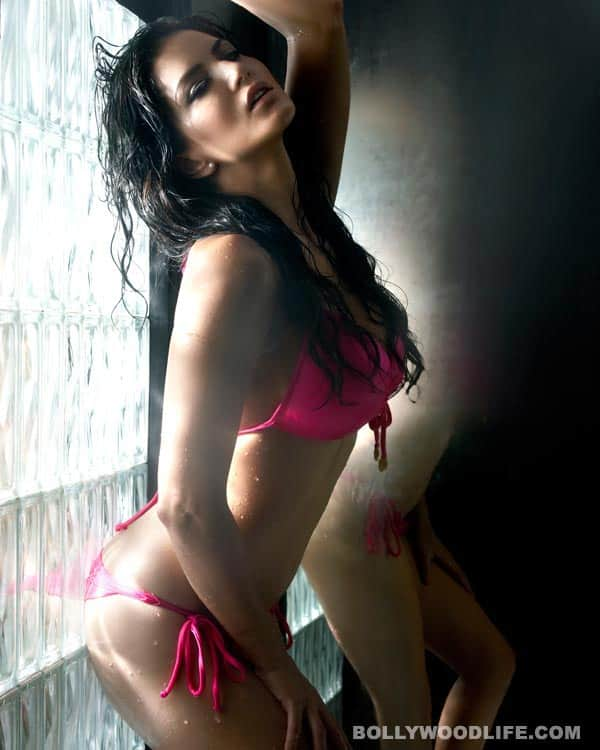 The adult movie star turned Bollywood hottie is all set to show her true potential and producer Ekta Kapoor is ecstatic about it. And what is this temptress up to? Find out…
If you have been straining your eyes and staring at the big screen to absorb every detail you can possible do when you watch Sunny Leone's big screen Bollywood debut in Pooja Bhatt's semi-erotic film Jism 2, you must have been hugely disappointed by the babe's not-so-revealing act in the movie.
For someone who is known for having 'been there and done that' Sunny chose to underplay her 'talent' in her first film and failed to set the screen on fire, as she was expected to do. But now the sex siren is likely redeem her reputation and deliver a really hot performance in her new film.
The first trailer of Ragini MMS2, the sequel to the surprise hit of 2011 Ragini MMS, is all set to hit the theatres tomorrow, Friday, September 13. The 90-second promo will also be available online and will showcase Sunny in a never seen before avatar. Producer Ekta Kapoor has already described the trailer as a preamble to a big horror-sex fest. Ekta has also promised that there will be more horror and even more sex in this one. The makers of the movie claim that the sequel is going to 'triple' the fear factor.
With that info,can we safely say now that this movie will be a hardcore XXX as far as the horror part is concerned? As for the sex quotient, Sunny Leone's seductive presence should be enough to pull the audience! Will you watch Ragini MMS 2?