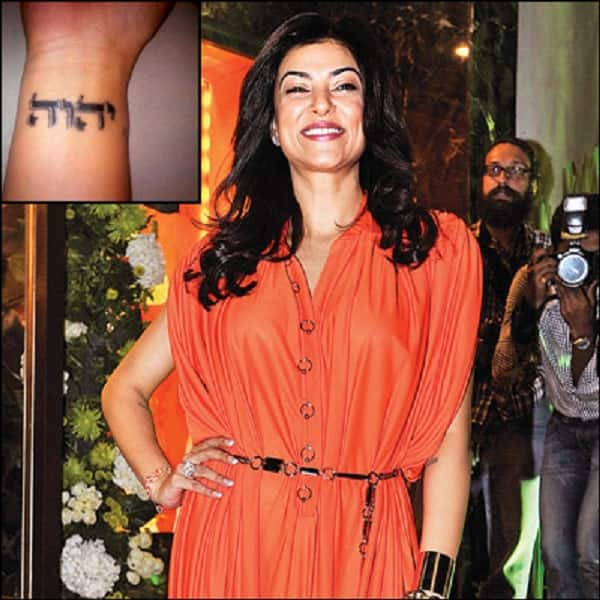 No, its not alcohol, drugs or men. Then what is it? Read on…
Sushmita Sen seems to be addicted to getting inked. The vivacious actor revealed her seventh tattoo on Twitter recently. Inked in Hebrew, the tattoo on her right wrist reads 'I AM'. Earlier she had the same words tattooed on her left wrist in English.
What is Sushmita Sen's next film all about?
Explaining her tattoo inked by artist Sameer Patange, she tweeted: God's name in Hebrew! My core faith 'I AM' is born from 'Kaballah' and is inked on my left wrist, now dis on d right! In English the meaning of my tattoo is… 'I am that I am'. We all have ONE constant strength that never leaves us… 'the self'.
Marriage or career – What does 2014 have in store for Sushmita Sen?
Story text and image courtesy DNA