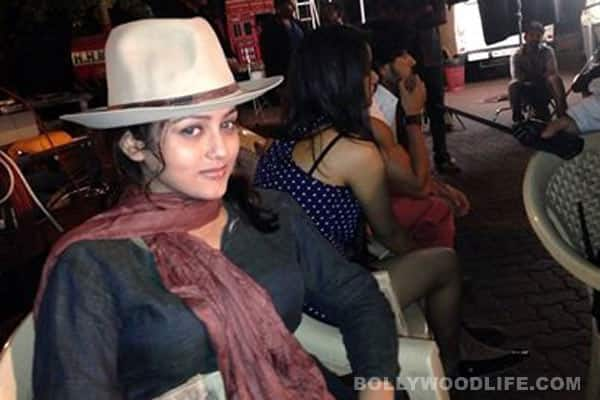 Apparently, the filmmaker has been keeping information under wraps. What is this big secret all about? Is something fishy going on? Read on to find out…
Subhash Ghai handpicked Mishti for playing the lead in Kaanchi after auditioning over 400 girls. But what worries us, is that he is not ready to disclose anything about his discovery. Weird na?
Ghai has almost finished shooting for his next venture Kaanchi, and this time he is keeping his heroine strictly out of the media's prying eyes. We all know how much he fusses over his leading ladies. For Kaanchi too, he zeroed in on Mishti after a lot of auditioning. We are bound to be curious about her, but the Showman has decided to dampen our spirits and how!
Now according to the birdies out there who are our special friends, Ghai's obsession with the letter 'M' has resurfaced. He is said to be renaming his past heroines and giving them the names that start with M. Although he maintains that he has only changed Mahima Choudhary's name, wethinks there is more to the secret behind Mishti – maybe her name. Who knows… Subhash Ghai did not like Mishti's real name, chose to change it and is now worried about his image as the "Namechanger". We are just guessing, who knows!
For now we just have a picture from the sets of Kaanchi which has been creating a buzz on various social media platforms because of Mishti's pretty face, especially her eyes. While we promise to keep you updated on the new lady in Ghai's Kaanchi, you have a look at the picture and tell us what you think BollywoodLifers.