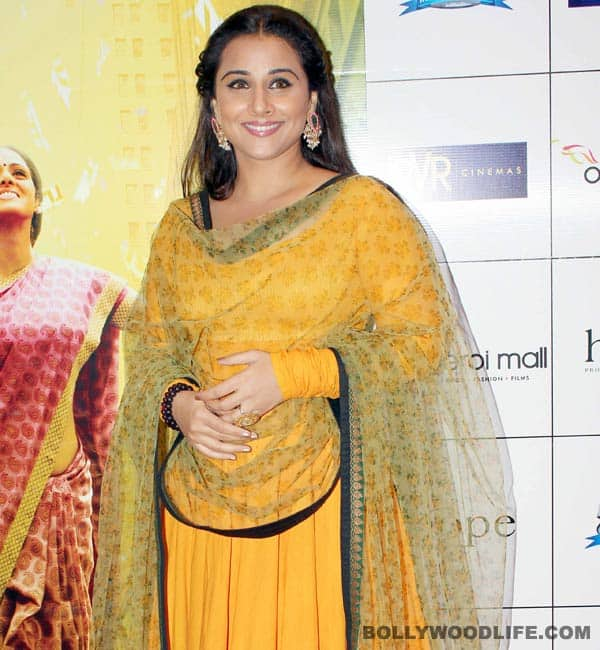 Onscreen there's nothing the voluptuous hottie hasn't done or won't do, but obviously we are talking about her personal life
From kissing and getting intimate to strutting around in skimpy cholis and mouthing some profane dialogues, there's nothing Vidya Balan has shied away from doing onscreen. But when it comes to the moments after the arc lights are turned off the homely, family-loving, Tam-Bram is very particular and careful of her behaviour.
We discovered this at the book launch of Munmun Ghosh's Unhooked. The Balan babe was invited to launch the latest Indian fiction. Vidya read a few passages from the book, and suddenly she replaced the actual word in the text with 'beep', leaving the audience slightly curious.
So what words did the Ghanchakkar gal avoid saying in public? The f-word of course! Later Vids said, "There was no way I was going to say those words!"
Quite funny, no, given that she's uttered some choicest of cuss words in her hit films like Ishqiya and The Dirty Picture. But then a good gal's got to do what she's got to do to maintain her image! Right, Vidya?