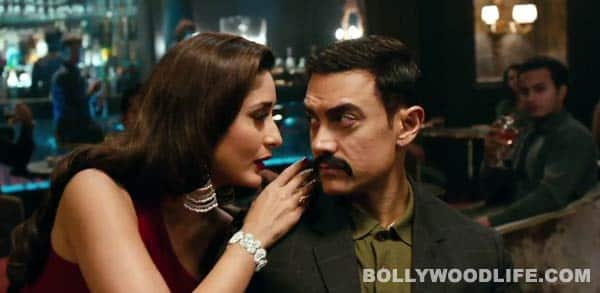 The real story of Talaash has been under tight wraps, but we have tried and decoded what the actual story of the thriller could be
In the days leading up to a film's release, especially when it is the suspense genre, insane amounts of rumours start doing the rounds. And Aamir Khan's Talaash is no exception. Rumour mills are flooded with multiple theories of the Talaash story. We take a look at the best bets.
One theory suggests that Aamir's character Inspector Surjan Singh Shekhawat drowns his own wife Roshni played by Rani Mukerji in a fit of rage. In the process, he almost dies and loses his memory, and is now searching for the killer, unaware that he has himself killed his wife. Meanwhile Kareena Kapoor who plays a hooker, doesn't exist and is a figment of Aamir's imagination. Also, there is a similar rumour that Talaash is a loosely inspired by the Leonardo DiCaprio starrer Shutter Island where Leo, a cop who loses his memory after he kills his wife by drowning her, for murdering their three children.
Another theory suggests that there are a series of murders that take place and Aamir starts to unravel the mystery, but people mislead him and make him believe that he has gone insane. While at first Aamir believes it, he later overcomes his own demons and uncovers the murders. This storyline seems a bit close to Kahaani, which is why Aamir postponed Talaash saying it was similar to Kahaani in key areas.
Well, are the makers of Talaash trying to mislead the audiences, or indeed one of these theories might actually be the film's storyline? Well, considering the mastermind Khan is at work here, all we can say is expect the unexpected.