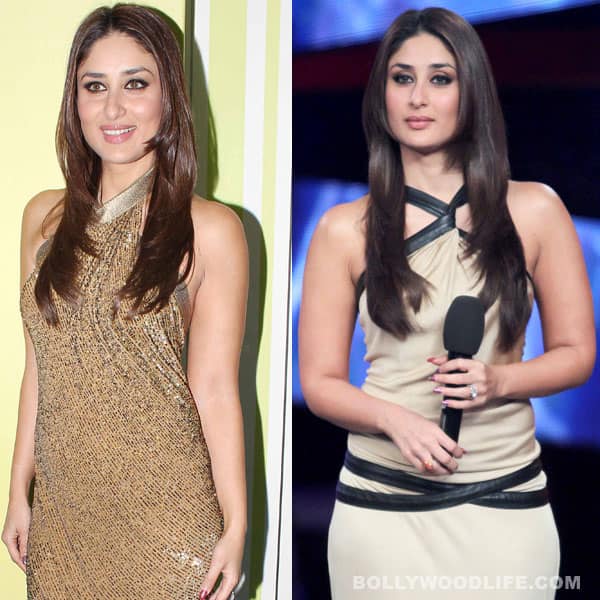 Bebo is glowing like never before these days. And we wonder if it's the shaadi ka effect that has brought about a new radiance on her face
Kareena Kapoor looked like such a diva as she made a glamorous appearance at the Bigg Boss 6 house recently to promote her new item song Fevicol se from Dabangg 2. She was seen wearing full-length Monisha Jaising gowns which made her look like an absolute pataka. Well, this bombshell is leaving people awestruck with her illuminating aura, not just at promotional events, but also in her recent films. She looks like a million bucks in Talaash, with long hair and fashionable clothes. A perfect state of neither being too thin nor very plump, Bebo looks amazing with the right amount of cellulite on her body.
And even though Salman Khan made light of Kareena's words and constantly pulled her leg, he seemed quite awestruck with Bebo's charm. He teased her by remarking that she tied the knot with the wrong Khan of the industry. The babe let her hair loose and took the sans-accessories route, which was the right style strategy as her shiny golden dress already provided the much needed bling. Very sophisticated, very la-di-da, Bebo is hands-down our new style queen, what say people!