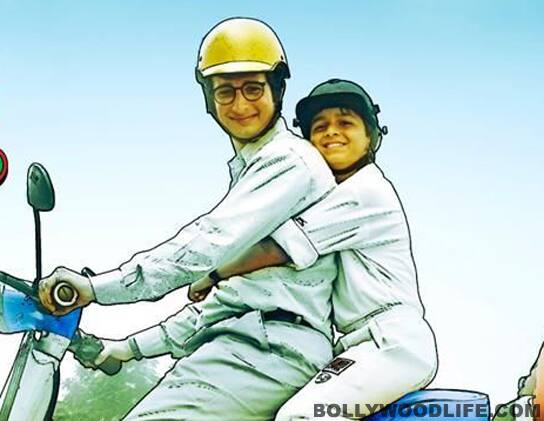 There has been a lot of buzz around this Vidhu Vinod Chopra film ever since Vidya Balan's item number was announced. But there is a lot more to it than just the song
Everyone was surprised when, after the huge success of 3 Idiots, Vidhu Vinod Chopra chose to make a film with Sharman Joshi who is not really known to be solo-hero material. Directed by Rajesh Mapuskar, Ferrari Ki Sawaari has a lot riding on it, for everyone involved. The film has Sharman and Boman playing the lead parts, and is touted to be a slice of life film about a middle class family.
An official statement says, "Ferrari Ki Sawaari revolves around a child, a father, a grandfather and their inimitable stories. It speaks of a child's dreams and a father's love – tales that everyone can relate to and somewhere in this everyday plot enters the twisted tale of a Ferrari." Talking about the unusual choice of his leading man, producer Chopra said that initially he wanted to cast a big star but he was left stunned after watching the screen test which Sharman had sent to him.
The announcement of Vidya Balan's 'lavani' item number did surprise many in B-town who felt that it was a last minute damage control measure by the producers who developed cold feet as there was no star-power in the film. While we aren't totally sure about how true this is, we are still looking forward to the item number as much as the film itself. Do you think that Ferrari Ki Sawari has potential to do well at the BO? Let us know.
ALSO READ: Can Sharman Joshi be the next Vidya Balan?
Aamir Khan, Sharman Joshi in Raju Hirani's film 'Pee Kay'