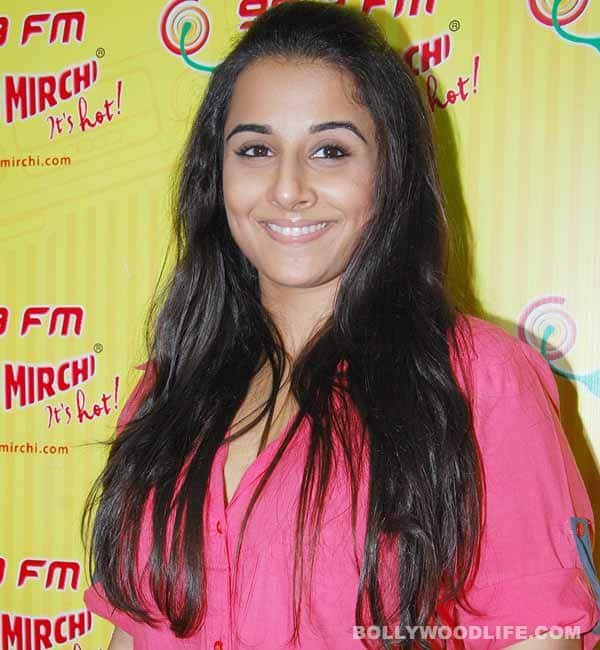 We made the discovery on the sets of Raj Kumar Gupta's Ghanchakkar. Read on to find out what it is…
After a long, relaxing and rejuvenating break, Vidya Balan is back to wearing the grease paint and face the arc lights. She and her The Dirty Picture hero Emraan Hashmi have begun shooting for Raj Kumar Gupta's Ghanchakkar.
Our buddy the spy, who was hanging around the studios where the cast and crew of the film are shooting, saw that everyone including Emraan and the director were excited to begin the shoot, but Vidya didn't look thrilled.
Before we could start making our own assumptions and conclusions our friendly spy revealed, "Vidya had spotted a cat!" Yes, The Dirty Picture babe's excitement flew right out of the window when she saw a teeny-weeny feline friend. Isn't that funny?
Vidya said, "Cats are indeed scary. I am sure you know of many people who are petrified of cats. Shut the door (of her vanity van)."
That was it! We couldn't stop rolling on the floor with laughter. Can you imagine that the actor who has shaken and stirred most leading ladies with her knock out performances is scared of a cat? Clearly, size doesn't always matter!