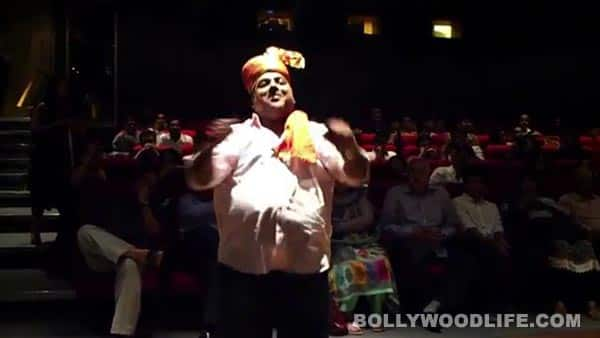 The television actor was spotted doing a Harlem shake at the premiere of Mere Dad Ki Maruti. Why, we wonder
We know very well that Ram Kapoor's television nickname Golu Uncle suits him just fine. If you have any doubts about it, just look at how round our darling is! But while we would love Ram to get into shape and look handsome, the actor had some amazingly bizarre plans for his roundness – a Harlem shake.
Now, just look at this video which shows Ram jiggling-wiggling-jerking – oh, whatever the heck he is doing – at the premiere of Mere Dad Ki Maruti. And as we sat there gaping, trying to digest whatever we saw, the only question that came to our minds was – WHY?
Was Mr Kapoor doubtful about the kind of attention his just-released film would attract? And is that why he resorted to such a bizarre tactic? It's possible, and we believe so.
After glancing at this video, you tell us peeps: Do you think this 'funny act' will help boost Mere Dad Ki Maruti's prospects in any way?