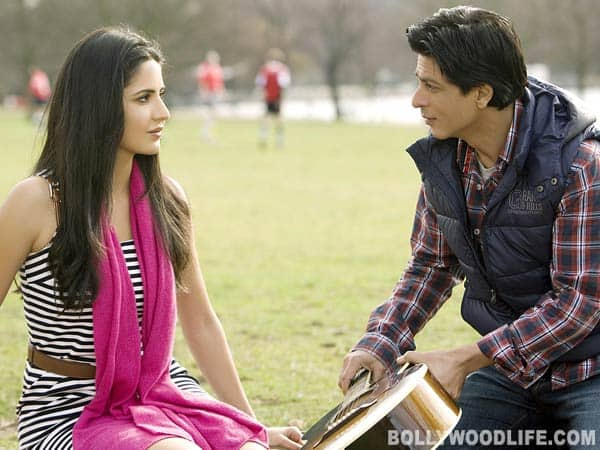 The yet-to-be-titled and perhaps most awaited film of the year is said to be loosely based on a book about troubled relationships
There has been much speculation about Yash Chopra's comeback film as a director, ever since right after the announcement of Shahrukh Khan playing the lead role. Soon after, Gulzar and AR Rahman came on board, thus making the film even more anticipated by everyone. When the announcement of Katrina Kaif being signed on to play King Khan's leading lady in the film was made official, people's interest levels shot through the roof. Eventually Anushka Sharma joined the party and more about the whole project was talked, written and heard.
The latest news to come in from our spies is that the movie is loosely based on a book called The End of the Affair by Graham Greene. The book has already been adapted twice into films in 1955 and 1999. The novel is set in London during and just after World War II, and examines the obsessions, jealousies and discernment within the relationships between three central characters: writer Maurice Bendrix, Sarah Miles and her husband, civil servant Henry Miles. Graham Greene's own affair with Lady Catherine Walston played into the basis for his novel.
This bit of information explains where the title London Ishq came from – after all the setting is London and the focus is love! – and shows that this could be a definitive film on relationships, just like Sr Chopra's earlier films Silsila and Kabhi Kabhie were. The premise looks interesting and there is a lot for everyone to do, especially SRK, who will obviously be in centre-focus. Wethinks if done well, this could be a classic. Do you agree?
ALSO READ: Can Katrina Kaif recreate the chemistry Shahrukh Khan shared with Kajol?