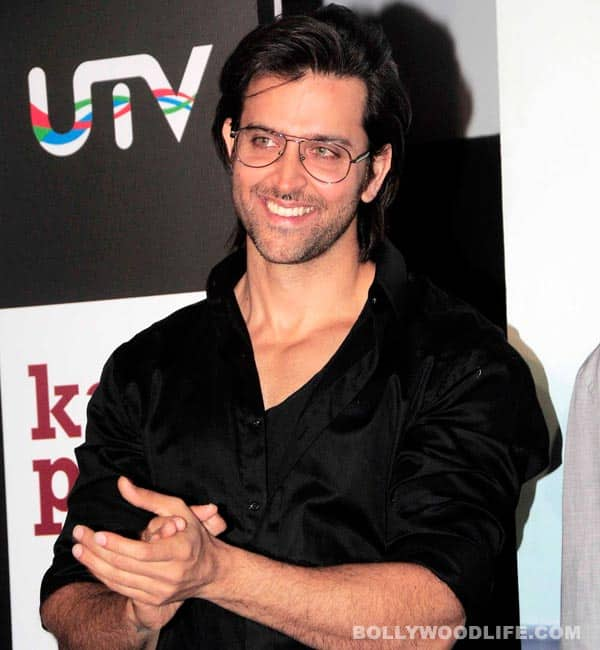 The garma garam buzz is that Roshan's Bollywood friends want the superstar to pen a book, and that really makes us wonder, will his writing be riveting enough or will it just be one of those blah and boring books
Hrithik Roshan has been recuperating from the critical brain surgery he underwent recently. And in that period, HR penned a couple of poems, posted two of them on a social networking site and won rave reviews for his creative work of art. A lot of celebs including Karan Johar thought that the Krrish 3 dude has got the intellectual streak of a poet and can do justice to an inspirational book. Now that's a huge compliment Mr Roshan!
But since we have this amazing habit of putting our two cents in…here's our take. C'mon let's just accept it that even though we feel all wobbly from excitement after seeing his amazing bod and just a glimpse of his Greek god-like face is enough to make us go all ooh-la-la, we can't say the same thing about the way he talks. Listen to his interviews and you will know what we are talking about. The hunk's oratorical skills are bland – just like khichdi without masala…Since an artist – be it a writer or a painter – needs to have that extra edge to keep people involved in their work, we somehow don't see Roshan living up to this one criterion. But he can always try, just the way pigs might fly…sigh! What say readers?