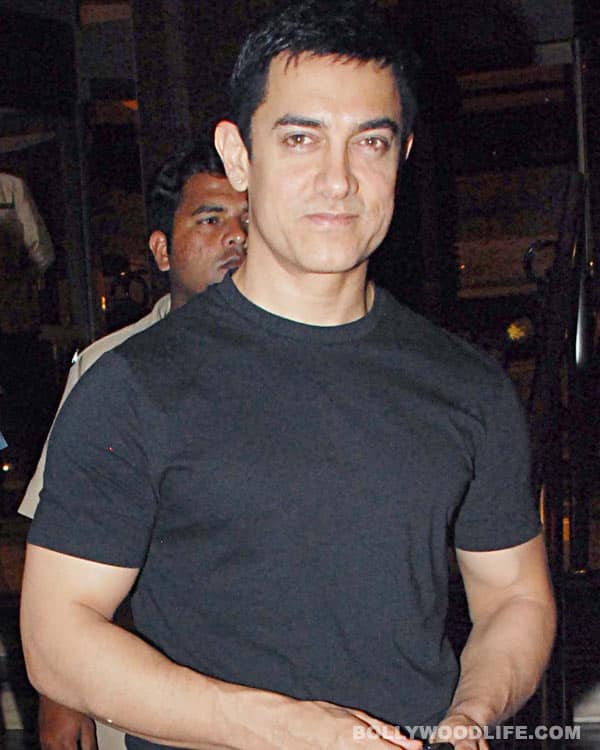 The superstar who sprints in the opposite direction at the mention of awards will make an appearance at the Dadasaheb Phalke Academy Awards on May 3!
Many years ago, superstar Aamir Khan vowed to keep his distance from such reward events as he felt they were subject to the organisers' relationship with stars and had nothing to do with talent. Come rain or sunshine, since then Mr Perfectionist has never accepted awards, attended or performed at such events. Some of his contemporaries have been lured in by the big moolah for dancing acts, but not Aamir. He's been extremely careful not to support these privately instituted shows. In fact, in recent times he didn't even provide footage of his films to the organizers of such dos.
But things are changing now. We found out that the Satyamev Jayate host will make a short and sweet appearance at the prestigious Dadasaheb Phalke Academy Awards. He won't accept an award, but only unveil the wax statue of Dadasaheb Phalke, the filmmaker who made India's first full-length motion picture. Back in 2008, he had accepted a special award from the Master Dinanath Mangeshkar Smruti Pratisthan. Obviously, Aamir went for the event coz he highly admires and respects melody queen Lata Mangeshkar, who is one of the members of the trust that instituted the awards. In 2010, he received an award from John Travolta at GQ's Men of the Year Awards and even accepted the Padma Bhushan from Indian president Pratibha Patil.
So why did Aamir make an exception for the Dadasaheb awards? Maybe coz, as he said, he agreed to attend the event as Indian cinema enters 100th year or maybe his new TV show – Satyamev Jayate – is in the offing. It's no hidden truth that any publicity is good publicity! Is that the real reason for Aamir's change of heart? We don't know, we are just letting our creative minds get imaginative.