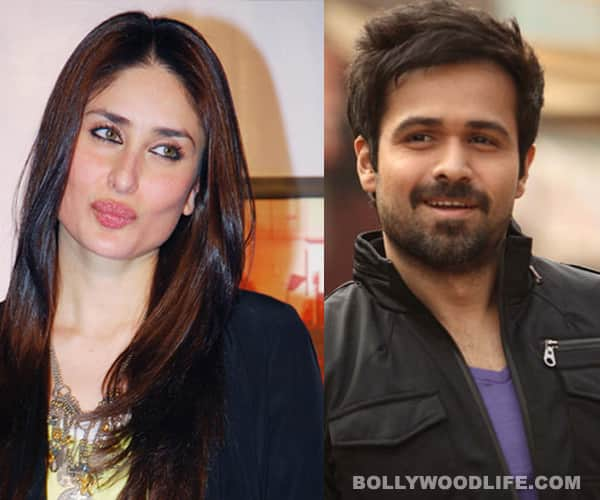 After a few initial hiccups, the 'Chammak challo' babe will finally be seen sharing screen space with the serial kisser
The last time Kareena Kapoor rejected a Karan Johar film, she got into his bad books, and Preity Zinta walked away with all the accolades for Kal Ho Na Ho. Years later, the two kissed and made up on Karan's talk show Koffee With Karan. It seems dear Bebo has learned from her mistakes and will not turn down a KJo film, even if it means that she has to work with somebody who wasn't a Khan.
Recently Kareena said that she couldn't imagine being in a film that didn't have one of the top three Khans in it, which is why we weren't surprised when we heard that she had said no to Karan's thriller opposite Emraan Hashmi, quoting date reasons. Next we found out that Karan went to Deepika Padukone with the offer, and that she agreed to do it immediately. The new twist in the tale is that the 'Chammak challo' babe has found her way back into this project. Reminds you a bit of the Heroine story, no?
We wonder what made Ms Kapoor change her mind – is it Emraan's growing clout at the BO or was KK afraid of being booted out of Dharma Productions' office for good? We are yet to find out what exactly is happening, and Mr Johar is too busy with Student Of The Year to comment on it. We hope this isn't a false alarm and that some official source puts an end to this confusion.
ALSO READ: Kareena Kapoor and Ranveer Singh to romance to 11 songs in 'Ram Leela'