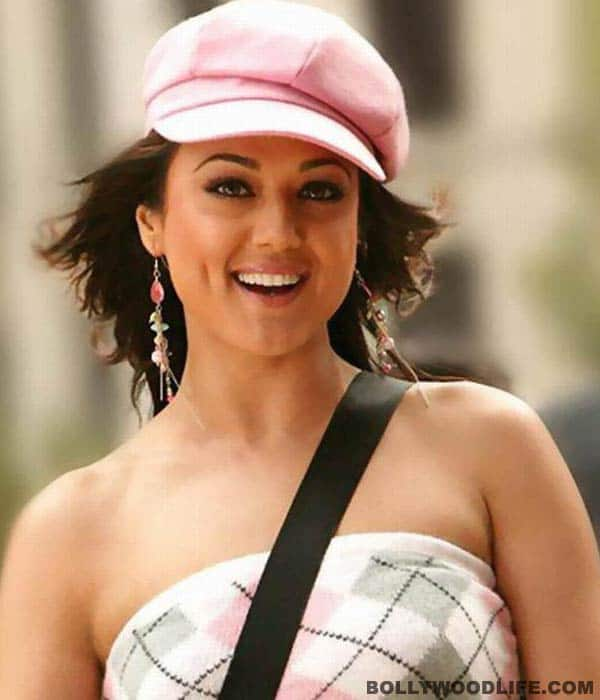 The dimpled beauty recently took to the microblogging site to talk about the industry and the price she has to pay for being a public figure
On Monday, Preity Zinta got quite emotional and nostalgic, which got her talking on Twitter. The Kal Ho Naa Ho actor spoke about how random men getting overtly touchy makes her uncomfortable, her journey to make it big in Hindi cinema, her ambitions in life and much more.
She also mentioned how a celebrity sometimes has to let go their original self to accommodate the requirements of the crowd. She tweeted, "I cannot have a pimple, put on weight or cover my face when photographers aim bright flashes at me in the dark & scare the hell out of me." The Dil Se actor also explains her reasons for having selective friends from the industry. She said, "I've few friends as most people only want 2know me cuz Im famous & not4 who I am. I'm admired like a trophy & must always shine & be perfect (sic)."
Preity also shared with her fans how she never thought of becoming a star. She says her reason to join films was only to be financially independent and treated this work like any other job. Post these emotional tweets, fans began to console the pretty actor and some even tried to cheer her. It was not much later that the actor tweeted again, "If ur feeling bad 4 us don't get too sad cuz we can shop till we drop & buy everything money can buy again & again! Hahahahahah 🙂 ting (sic)."
The Kings XI Punjab co-owner also said that the reason she was sharing this was for people to become more compassionate and sensitive towards all celebrities. She wrote, "Now that I've given u a glimpse of the other side hope u all will be more compassionate & sensitive towards all celebrities as i spoke4 all."
We hope everything is fine with the actor and she returns to her original bubbly self soon.