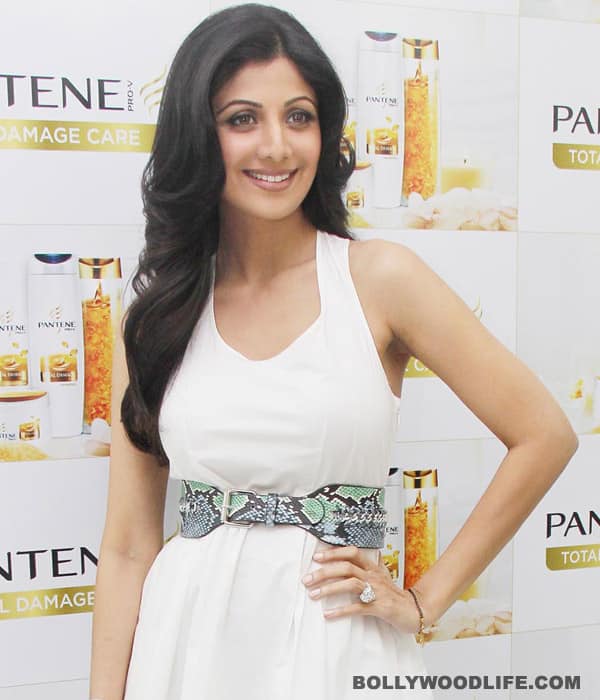 The new-pinch mommy of B-town pours her heart out about what's going on in her life
After Daddy Raj Kundra went on and on about baby Viaan on his microblogging site, looks like it's Mommy Shilpa Shetty's turn to share her side of the story. And be warned that this version too is as 'awwww' inducing as Daddy's was.
Coming straight to the cute dope – Shilpa's Twitter updates reveal her motherly shades. And giving us a peek into her life she tweets, "Tweetos I kno I've been twitter lazy.Son keeps me busy. Dunno hw times flown!Sleep deprivd n look like a zombie bt Viaan is joy personified!" Awwww! We're sure he is, dear Shilpa, and totally worth turning into a zombie for too. Right?
What's more, a look at Mrs Kundra's tweets also revealed that the first-time Mommy is starting to recognise the hard work involved in bringing up a child. "Being a mother is a full time job!One hs 2 b ready 2 giv 25hrs a day 2 the baby or don't do it!Amazin hw r mothers did it al without ny help. Glad I have the luxury of time to take off but hats off 2 all those moms who multitask home chores/ work after a baby singlehandedly. Phew!!" she tweets. And we can see mothers everywhere nodding in affirmation to that one, can't we?
And all this really makes us wanna say – welcome to the world of mommiehood, Shilpa Shetty Kundra! Cheers!