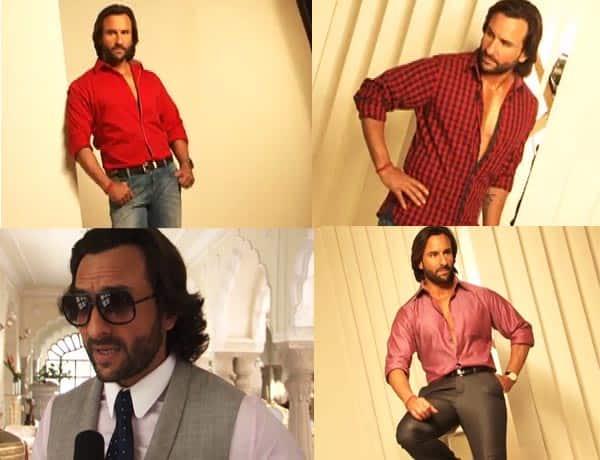 Watch the Agent Vinod star shooting for Oxemberg and revealing his best kept style secrets
Saif Ali Khan is a stylish man. From the young, peppy boy of Dil Chahta Hai to the suave and debonair multi-millionaire business honcho in Race, the Nawab of Pataudi knows how to play his style card well. Saifu has this inherent charm and effortless elegance about him and the man knows how to wear attitude on his stylish sleeve with ease. And here's the 43-year-old star showcasing his best side for luxury apparel brand Oxemberg. For this exclusive shoot Saifu chooses bright colours-from blood red to royal blue to lemon yellow, the actor slips into really interesting outfits and looks his dapper best. " I am excited about this shoot because it is a brand that has beautifully mixed the charm of the old world and the excitement of the young, dynamic new age," said Saif about his association with the brand.
So what makes the Khan dude really cool and what works for him as he steps out as a style icon, we wonder. " I like bright colours, like the colours of India.I like a handkerchief or a bandana around my wrist or like to wear it on my wrist or on my head. And being a Bollywood guy I like to wear sunglasses and watches," adds Saif.
Watch Saif Ali Khan talking about his style mantra, the colours he loves to wear and what keeps him stylish in this exclusive video and tell us what in your opinion makes this dude uber cool!
[jwplayer mediaid="256819″]