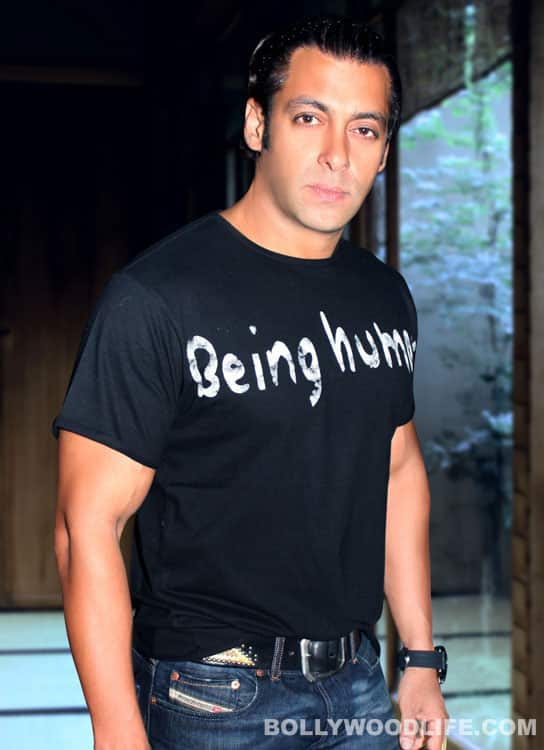 The 'Being Human' actor is known for his philanthropic causes and now, extending his noble work, Salman Khan has given his mighty support to spread awareness about autism in India
His fan following is mind boggling, arguably the biggest when compared to any Bollywood star's in today's times. A string of successful films like Dabangg, Ready and Bodyguard has helped Salman Khan acquire a demi-god status, but that's not the only reason that he enjoys enviable popularity. Besides his good looks, fab body and don't-give-a-damn attitude, the Dabangg star is endearing to his fans because of his charity work through various campaigns. You don't see Salman signing a fat cheque or extending his support for a cause just for the delight of the camera lenses that follow him wherever he goes. The 46-year-old actor does it the 'real' way.
At a recent awards function the Bodyguard actor was inspired by a lady who came up to receive an award in recognition of her work in the field of autism. When the lady, who has been travelling abroad to lend support and spread awareness about the health condition, a mission she set upon when her son was diagnosed with autism, asked Salman if he would be the face of her campaign, the actor agreed instantly. In fact,without wasting a moment, Salman agreed to lend support and said 'Yes, I will'.
Today, April 2 is World Autism Awareness Day and Salman has walked that extra mile to help spread awareness about the condition as the face of autism in India. "Autism is not disease; it is a disorder and can happen to anyone irrespective of class, creed, nationality and gender. Autism exists all over the world. Autism is a lifelong condition. But no matter what age, people with autism can improve," said Salman in an interview.
 We take a look at the causes that make Salman the ultimate rockstar of B-town
After starting an NGO called 'Being Human', Salman Khan cashed in on the popularity of the brand. Thousands of T-shirts and accessories are sold every day. A portion of the sales goes to worthy causes like supporting the underprivileged. Salman is the probably the only star to start his own foundation for the kids and the poor.
Salman Khan offered Rs 40 lakh for releasing close to 400 prisoners from 63 prisons in the state of Uttar Pradesh.The prisoners had completed their term but were not able to pay the legal fine for their charges due to their poor economical conditions.
Prior to the release of his film Partner, Salman had a special screening for underprivileged kids. Every child walked out with a special gift after the event!
Considered to have a golden heart, Salman is the male Oprah Winfrey of India. He gives bicycles to poor kids, gives money to the needy and donates blankets to people who sleep on the street at night. He is associated with many NGOs, foundations and associations, and does it all privately, without media involvement.