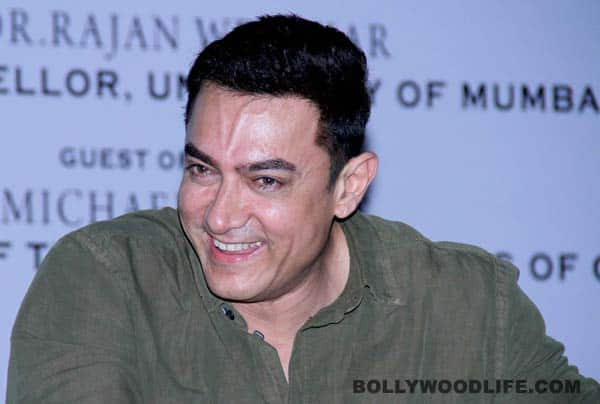 After receiving praise and facing oppositions Aamir Khan is all set to release the second poster of his upcoming film PK. Will this poster reveal any details about plot of his kept under-the-wraps film? fans are intrigued and so are we…
Aamir Khan already sent Twitter (and several moral policing hand-wringers) into a tizzy with only a transistor covering his privates in the first poster.
The next poster, due August 15, inevitably, is being very closely watched as Aamir plays an alien in the film and the second poster is bound to be a bigger shocker than the first one, insists our sources.
"No radio this time around and Aamir will be seen in a totally different look he has worked on for weeks along with Raj Kumar Hirani. The effect is stunning!" insists our source. Only two assumptions can now be made — it's total exposure time for Aamir (doubtful) or the actor will reveal his alien look.
We can't wait for whatever it is!