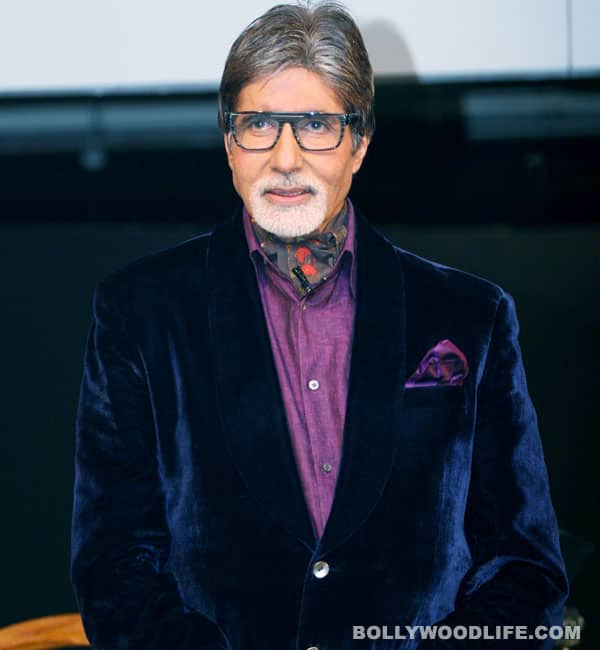 As Big B, who until now had stuck to hosting Kaun Banega Crorepati, gears up to be a part of a TV serial produced by ABCL, we wonder what kind of role will be created for the superstar
The reports that are pouring in suggest that Amitabh Bachchan has been very keen on working in a daily soap for a long time now. And it is only now that his wish has come true. Big B, as our birdies chirp, finally stumbled upon THE serial he wants to be featured in. Also, it will be the one his banner Amitabh Bachchan Corporation Limited (ABCL) will produce. A formal announcement will be made in a week's time or so.
"The budgets are huge and the serial is going to be another game changer for Mr Bachchan and the industry," a feathered friend informed. But everything around this project has been pretty hush-hush. So as of now we have no clue about the concept or Bachchan's role in the (supposed) soap apart from the fact that Big B will play a crucial part in it. But he might not be seen in all the episodes.
And it makes us wonder what kind of serial has caught the legend's fascination this time around. Is Big B gearing up to play the dadaji aka grandpa who tells interesting stories to little kids? Or will he be the quintessential sasur (father-in-law) in a saas-bahu saga? Well, the latter one will probably change the game that a certain Ekta Kapoor has been playing on the small screen for years. Right?
But these are mere speculations. And while we sit and try to fit our darling Big B in various roles, you tell us, readers: What kind of role do you think will suit Amitabh Bachchan best on the small screen?