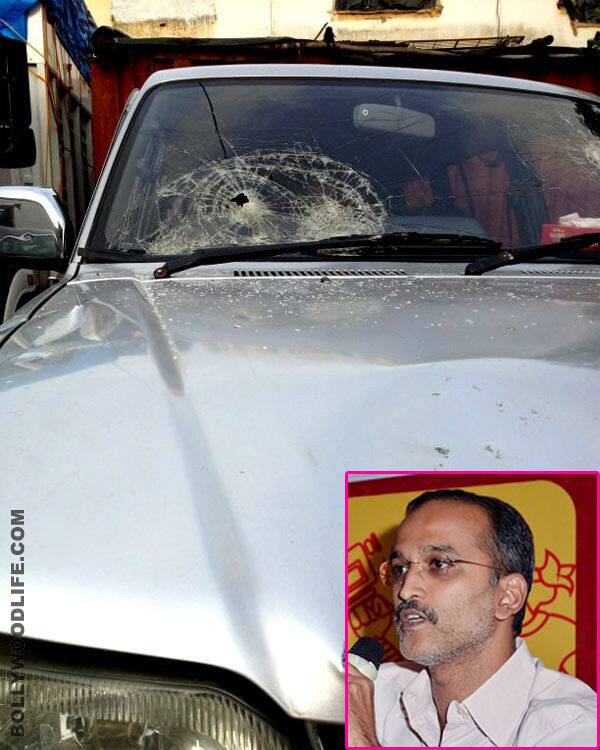 The sets of his forthcoming Ayushmann Khurrana starrer was vandalised by miscreants
Rohan Sippy recently started the shooting of his fourth film as a director. The buddy-flick is yet untitled and has Ayushmann Khurrana and Kunaal Roy Kapur playing the leading men. In what seems like a stroke of bad luck, Sippy's set erected in suburban Mumbai was vandalised by miscreants. The hooligans not only destroyed property, but also damaged Ayushmann's car, which will now need repairs costing about Rs 15 lakh.
Confirming the news, our friend from the sets said, "The driver of a MNS member's car wanted to use the road, which passes through the Khatau Mills Compound (where we were shooting). When the security personnel stopped him, he got into an argument with them. Since the driver wasn't allowed to use the road, he returned with around 15 men who damaged 14 vehicles parked at the spot. Most of these vehicles belonged to our film's unit members."
Ayushmann and Rohan have chosen to keep mum over this untoward incident, fearing more bullying from the party workers of the alleged group. While Rohan posted a photograph of his damaged windshield, the Vicky Donor dude didn't even post any updates on Twitter, post the fracas. Are we endangering them or the sets with this post? We sure hope not!
ALSO READ: Ayushmann Khurrana teams up with Rohan Sippy