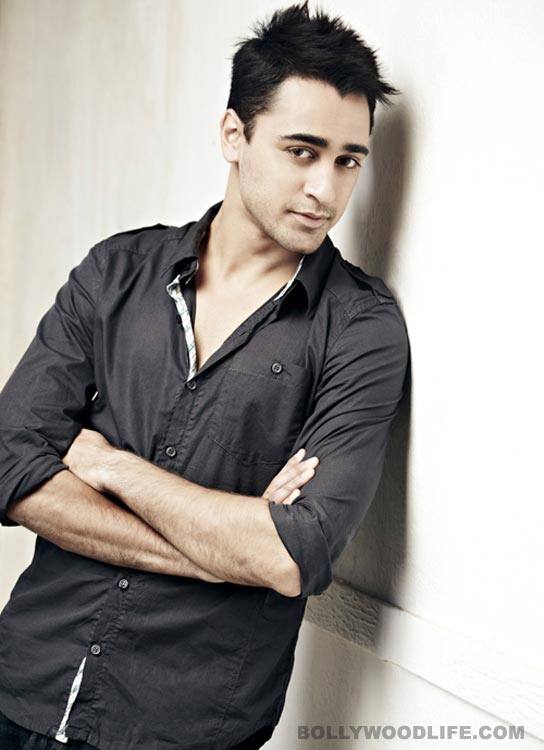 As the Ek Main Aur Ekk Tu hero turns one year older, we have a bag of goodies for him from his colleagues and seniors. Take a look at what we think makes a perfect present for Imran Khan…
It's that time of the year for Imran Khan when anything he wants should come true and soon. We don't know about his wish list for his 29th birthday, but we do have a list of things we'd like his family and friends in the industry to give the Ek Main Aur Ekk Tu actor – with all best wishes, of course!
Avantika Malik
For an actor there is no better gift than a powerful script directed by the best filmmaker in town. So why not have Avantika, the daughter of Vandana Malik – head honcho of production house Viacom 18 – tell mommy to put together a plum project for hubby dearest!
Aamir Khan
While we love Imran's boy-next-door and cutesy approach to acting, it's time he broke away from that stereotype and tried something outside his comfort zone. How about mamujaan Aamir Khan gift him lessons in method acting and how to be different in every film!
Salman Khan
If Hindi film heroines catch on to the new wave of having a fuller body, then the tall and thin Imran may soon run out of leading ladies to work with. So we suggest that the original bodybuilder of B-town Salman Khan takes him under his wing and helps him beef up his tiny frame.
Hrithik Roshan
Imran isn't a bad dancer, but a few more tips and lots more practice wouldn't do him any harm. We think his favourite actor Hrithik Roshan, who is popular for his swift moves and effortless dance style, should invite him for rehearsals and share ideas on how to grind with elan.
Ranbir Kapoor
Have you ever heard of Imran getting over-friendly with his leading lady, or rumours of a possible love affair on the side? Never! We don't know if it is 'coz he is happily married or just too serious about work. So how about the current Casanova, frenemy Ranbir Kapoor gifts him a book on 'How to stay in the news for your personal liaisons'! This will definitely spice to his staid personal life and our professional lives.
Kareena Kapoor
For Ek Main Aur Ekk Tu, Imran's co-actor Kareena Kapoor had her make-up man make her look younger to match his boyish appearance. How about Bebo gift her make-up guy to Immi, 'coz very soon he'll need him to look older. For now his youngish looks can let him play boyfriend roles to the hilt, but once they dry up, he will have to move on to mature, manly roles.
Deepika Padukone
At five feet 11 inches Imran isn't a short guy. But when he stands next to the tall Deepika Padukone, he does look a wee bit tiny. So we think Dippy should gift him a pair of shoes with hidden heels, the kinds mamu Aamir is known to wear. This way they will make a picture perfect couple and Dippy won't crib that she can't flaunt her heels when romancing B-town heroes onscreen.
Sonam Kapoor
Imran makes a dishy entry at film dos, but how about he learns the art of flaunting designer labels and international fashion brands to up his style quotient? We think there could be no one better than his good friend Sonam Kapoor to help him in that. The fashionista can gift him lessons on how to consciously but effortlessly become a style icon.