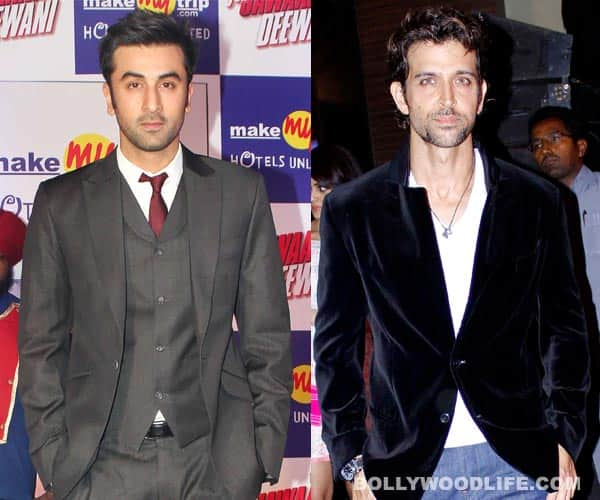 It seems like RK needs some sort of advice from Jr Roshan when it comes to celebrating his daddy's birthday!
Filmmaker Rakesh Roshan will turn 64 on September 6 and his children Hrithik and Sunaina Roshan have turned party planners for their dad's big day. Despite his busy schedule, Hrithik plans to make his father's birthday a memorable one.
The Roshans have already started sending out the invites to all the near and dear ones from the B-town. Katrina Kaif, Karan Johar, Farhan Akhtar, Preity Zinta and Siddharth Anand are expected to be there at the party. We have also heard that the entire star cast of Krrish 3 including Vivek Oberoi, Priyanka Chopra and Kangna Ranaut, too have confirmed their presence. The guest list will also include Rakesh and wife Pinky's friends Jeetendra and Rishi Kapoor.
Ohh wait. Rishi Kapoor reminds us of one thing. We feel that Chintuji's beloved beta Ranbir Kapoor needs to take a cue from Duggu. Though Ranboo's father Rishi Kapoor is celebrating his birthday today, we haven't heard of any party from the Kapoor lad for his father unlike Hrithik who is all excited for his dad's birthday.