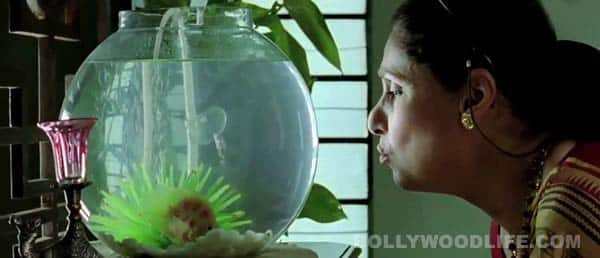 After watching the first trailer of What The Fish!, we are quite impressed and looking forward to this film
Gurmmeet Singh's What The Fish! stars veteran actor Dimple Kapadia, Manjot Singh and Anand Tiwari. The movie looks full on entertaining and you'll be laughing throughout the trailer. We loved Dimple Kapadia in Cocktail where she played a typical mother and tickled our funny bone with her comic punches. And it looks like the talented actor will continue to do so with this film as well. She plays a grumpy aunt in the film who gives the responsibility of her house to her niece's fiancé when she goes out for few days. In her absence, Dimple's niece's fiancé breaks every rule, parties hard and forgets all the instructions given to him. Watch the trailer and you'll know how crazy and hilarious the story is.
Besides the funny story, it was Dimple Kapadia's act that caught our attention in the trailer. She is funny and will surely remind you of your khadus aunty (everybody has one) who follows bizarre rules. We won't say anything else but watch the trailer and enjoy!
[flv]http://st1.bollywoodlife.com/wp-content/uploads/2013/11/Trailer3.flv[/flv]